Chief Executive and Nurse Director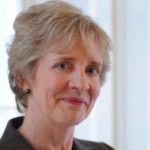 Clare Cable
clare.cable@qnis.org.uk
Clare joined QNIS in 2014, bringing her experience as a nursing leader in health care improvement and policy. A children's nurse by background, she was appointed Director of the RCN's UK Quality Improvement Programme in 2003. She moved to Edinburgh in 2007, honing her influencing skills in community nursing as a Policy Adviser with the RCN. In 2016, Clare was awarded an Honorary Professorship in Nursing at Queen Margaret University and a Florence Nightingale Foundation Leadership Scholarship. Her vision is to unleash the creativity of nurses to be catalysts for positive change in the health and wellbeing of individuals, families and communities.
Deputy Director
Jonathan Sher
jonathan.sher@qnis.org.uk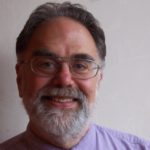 Jonathan has responsibilities for research, programme development and policy matters, including the advancement of the Catalyst for Change activities, as well as an expansion and refinement of ways in which the best available evidence can enhance community nursing across Scotland. Since moving to Scotland from the USA in 2005, Jonathan has served as the Director of Research, Policy and Programmes at Children in Scotland and then as the Scotland Director of WAVE Trust. Previously, he has had academic appointments, been a Chief Executive, coordinated coalitions and written many published articles and reports. He has an established track record of work on rural issues, child and family health/wellbeing, Fetal Alcohol Spectrum Disorders and especially on preconception health, education and care. He brings a public health perspective to this role, while respecting the crucial importance of person-centred clinical practice. Jonathan has admired the reach and accomplishments of Scotland's community nurses and believes it is a privilege to have the opportunity to work with, and learn from, them more closely.
Business Support Manager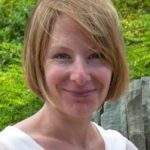 Dawn Cruse
dawn.cruse@qnis.org.uk
Originally from Wales, Dawn moved to Scotland after graduating from the University of Wales with an English Literature Degree in 1995. She has lived in Scotland for over 20 years. Dawn has been at the QNIS since January 2012. As she doesn't come from a nursing background, Dawn finds it rewarding being able to work with people who have achieved so much and worked so hard for the profession. Dawn's role as Business Support Manager centres around ensuring the smooth running of the office and taking care of the day to day administration activities.
Welfare and History Manager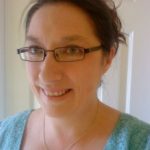 Fiona Fitheridge
fiona.fitheridge@qnis.org.uk
A graduate of Edinburgh University, Fiona returned to Edinburgh in December 2000 (via Glasgow, Inverness and Jedburgh) and has worked mainly in the financial and voluntary sectors as a PA/Secretary and Administrator.  In 2014 she became a Certified Member of the Institute of Fundraising and is a self-confessed computer nerd.  She loves organising events and meeting new people.
Executive Assistant
Amanda Regan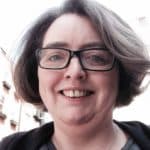 amanda.regan@qnis.org.uk
Amanda joined QNIS in January 2018 having relocated from Luton. Following an initial career in hotel management, her working life has focussed on providing support to healthcare leaders, most recently as President's Office Manager/Executive Assistant to the President at the Royal College of Anaesthetists in London.  Amanda enjoys working in the Third Sector and, in particular, knowing that the level of support she provides enables healthcare professionals to devote more of their precious time to improving healthcare delivery. Amanda is looking forward to learning about the Scottish healthcare system and to meeting community nurses to discover more about their contribution to the health and wellbeing of the population.
Policy and Stakeholder Communications Manager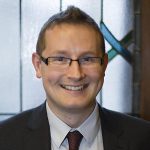 Rob Mackie
rob.mackie@qnis.org.uk
Rob joined QNIS in March 2015. He arrived from a PR consultancy where he operated across a number of sectors, including retirement housing and healthcare. Prior to that, he worked in the Health and Social Care Integration Division at the Scottish Government. His expertise lies in the areas of public affairs, policy development and communications, and he played a key role in a housing campaign which won two national awards in 2014. Despite having no nursing background, Rob is pleased that this position allows him to help promote the profile and influence of QNIS and in turn, community nurses. He has enjoyed meeting community nurses; past and present, and hopes to meet many more in the future.
Media and External Relations Manager
Karrie Gillett
karrie.gillett@qnis.org.uk
Originally from Northern Ireland, Karrie has been living in Scotland since her student days in Glasgow where she gained a degree in English Literature and Politics, and a postgraduate qualification in journalism. After working as a multimedia news reporter in Edinburgh for more than ten years, Karrie is keen to use her national media experience to further promote the work and reputation of QNIS. With a love for meeting new people, Karrie is looking forward to introducing herself to community nurses and hearing their stories.