The third and final instalment in Fiona Fitheridge's journey through Doors Open. To view part 1 click here.
By the beginning of August we had done the first draft of the text ready for the history wall, the designer had created the initial designs and we were on target to have the wall displays ready on time. Besides, I had a planned holiday at the beginning of September, which would give me just three weeks before Doors Open to finish everything, so we had to stick to our timetable. 
We finalised the designs for both walls at the end of August and production and installation could begin. It was time to start working on the rest of the room and the display cabinet of artefacts. The installers would be arriving on 19th September. 
The nerves were beginning to kick in at this point. We had no idea how many visitors we were likely to get. We had advertised we would have refreshments. Stoats very generously donated mini oat bars for our visitors – the refreshments were organised! Would there be enough for people to see? Would they find it interesting? Would we have enough volunteers helping us on the day?  What had I forgotten? 
It was time to focus on finishing off the exhibition…  
We created a slideshow for the boardroom and set up computers to show our animated film in the main office, away from the wall displays. Having found it difficult to limit the number of photos for the wall, we decided to create a photobook with some of the photos we couldn't include.   
Retired Queen's Nurses over the years have been extremely generous in donating badges, artefacts and pieces of uniform and we have a collection to help us to tell our story. We are extremely grateful to everyone who has entrusted us with their precious belongings. We originally had only one display cabinet, but with the wealth of materials at our fingertips, in order to do them justice we needed to buy a second.  
While I was putting together the displays in the cabinets, I realised that one of the badges wasn't the bronze badge I thought it was. A silver cloth and a bit of polishing revealed not one, but two of our dark metal badges were in fact tarnished silver ones. Having read about the silver badges, it was exciting to realise we had two different ones. 
Our boardroom table was laid out with books, facsimile documents and the display cabinets. A few "testers" came to check out our exhibition and we were almost ready for the visitors. 
The final touch was a hefty dose of brasso to the front door, so that the plaque reflected the Castle in the background and with that, we opened our Doors.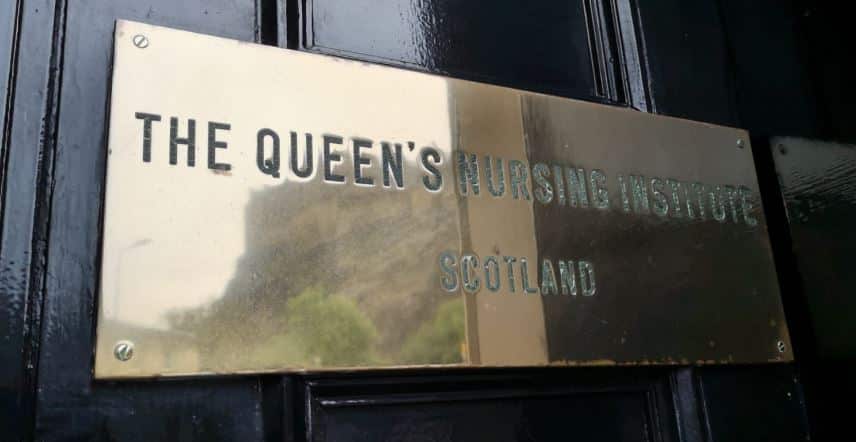 Thanks to all the volunteers who helped us on the day and to all those who shared their expertise and knowledge.   Thank you to Stoats for their wonderful, much appreciated donation.