Jennifer Grant is a School Nurse working with NHS Fife, she shares her reflections on COVID-19, perhaps the most unexpected being a new found admiration for her dining table!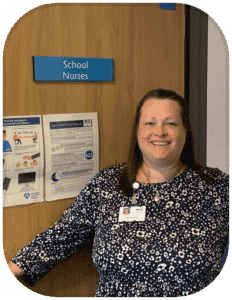 When reflecting about COVID-19 the most significant element has been the importance of being able to connect with others. As someone who grew up in an era where technology did not shape my childhood, connecting face-to-face with family and friends was the norm.  While I acknowledge how vital it is to connect with others, digital technology has reduced the amount of time that I spend in person with family and friends. It was more likely that I would send a message on social media or via text to family and friends to keep in contact. However, the unprecedented circumstances of COVID-19 have highlighted, to me, just how superficial this type of connection has been in my personal life. The digital contact is more of a quick 'maintenance' connection rather than a truly deep and meaningful interaction. The implementation by the Scottish Government of National lockdown protocols to protect our population has resulted in restrictions on social interactions. Personally, this has been emotionally challenging, as I have not had the freedom to visit my family and friends and embrace them. I'm very tactile and as an avid 'hugger' I'm not going to lie it's been tough!
The NHS has been truly remarkable, by rapidly adapting services to provide innovative healthcare nationally, during the pandemic. Our community nursing and AHP teams have embraced and implemented new ways of working to ensure those most in need still receive the required support for their health and wellbeing. My experience within our School Nursing team has been the introduction of new methods of communication including telephone consultations, NearMe video appointments and socially distant health needs assessments with some of our most vulnerable children and young people. I feel the School Nursing Service has maintained its professional visibility by attending virtual multiagency meetings, creating of a School Nursing video and developing and implementing of a Fife-wide Health Zone phone line for young people. The Health Zone phone line provides young people with the opportunity to access confidential School Nursing support for advice, further appointments for evidence-based interventions, signposting or onward referral to other required services.
While our School Nursing Service has been committed to adapting to new successful ways to communicate and provide services for our children and young people, there have been some challenges. The COVID-19 circumstances have resulted in many services becoming reliant on IT infrastructures and the availability of IT resources. The School Nursing Service has been particularly fortunate to have been provided with additional IT equipment and training, in order to increase our connectivity with those we work with. Additionally, staff members have been required to become rapidly familiar with digital technology to perpetuate essential communication methods, which support the health and wellbeing needs of our communities. While young people are often known as 'digital natives' having grown up with technology embedded in their lives, it has been surprising that many have identified their preference for face-to-face interactions. The use of NearMe video appointments has therefore greatly supported our service being able to facilitate face-to-face communication. Through the use of NearMe video platform, practitioners can observe non-verbal communication such as body language, which is an important element when analysing the emotional context of an interaction. The opportunity to embed new digital technology methods in School Nursing practice I feel has been vital to keep connected with our school-aged population and to offer dynamic ways to address their health and wellbeing needs.
My hope is that the 'new normal' for our service will be to continue to adopt these additional methods of communication, which can open further opportunities for our service to engage with children, young people and families. I also hope that this experience will encourage our School Nursing Staff members to recognise that we are all agents of change and that we have all embraced the challenges in such positive ways during COVID-19 while still continuing to smile.
As a family we have recognised that we have created a safe space for our family at our table to communicate, connect, share, laugh and experience joy without digital distractions. Who knew how important our table would become!
I have been frustrated during the pandemic that the national media does not appear to have considered or celebrated the efforts and skills of community nursing, in the same way as healthcare staff working directly with COVID-19 patients. The impact of COVID-19 on our school-age population has been detrimental, specifically for emotional health and wellbeing. However, our School Nursing Service has continued to provide innovative evidence-based support to our communities during this unprecedented time.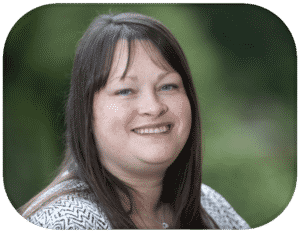 I have experienced feelings of guilt as personal health conditions have prevented me from undertaking aspects of my clinical role. However, by reflecting deeply, I remain resolute that I am a passionate School Nurse who hasn't changed one iota! I recognise that I am a change agent, flexible, adaptable, an active leader in the development and implementation of new processes and a role model for community nursing. At the heart of my professional identity is being an advocate for the rights of children and young people, a position unchanged by COVID-19.
A quirky part of my reflection has been the recognition of the importance of a table in almost everything we do as a society. Some examples are individual desks at home or work, conference room tables to support multiagency or inter-professional contacts, break rooms to eat and share during downtime and study spaces to promote continuing professional development. Tables play an important role when communicating, collaborating or sharing information. Tables have featured throughout history, think of King Arthur gathering his knights at the round table, PMs and Presidents signing life-changing documents at their desks and the Queen's bureau adorned with family photographs during her Christmas speech. While at home, our dining table is used most significantly when we host festive dinners and celebrations with family and friends. COVID-19 has restored the importance of our dining table as the setting for family meals, but it also has new uses such as ping pong, a place for arts and crafts, homeschooling and baking. As a family we have recognised that we have created a safe space for our family at our table to communicate, connect, share, laugh and experience joy without digital distractions. Who knew how important our table would become!
Despite COVID-19 being a real test of my emotional resilience, it has allowed new opportunities to accept rapid change, develop new skills to communicate more thoughtfully and highlighted my gratitude for my family, friends and colleagues. I also acknowledge my important and varied roles as a mother, wife, daughter, sister, auntie, cousin and friend. Last but definitely not least, I recognise that I remain a highly motivated School Nurse who always endeavours to support and advocate for the health and wellbeing needs of children and young people.