In these uncertain and busy times, it can be all too easy to forget to look after yourself. Hilda Campbell, Chief Executive of COPE Scotland and QNIS Honorary Fellow has provided this helpful blog, in addition to our other resources, in order to help you look after yourself.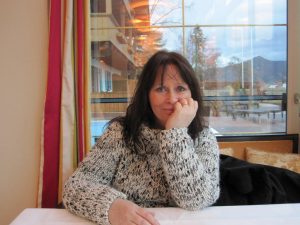 Scotland's community nurses are playing crucial roles during the COVID19 crisis. You are making a big difference in terms of prevention and early identification, as well as pre and post hospital care. Your diverse ways of providing community care during this pandemic are piled on top of all you were already doing before COVID-19.
Our desire to care for others means we will do all we can to serve the people in our care. However, it's also really important that we make time to be kind to ourselves, as we matter, too. As we are often told, this is going to be a marathon, not a sprint. As community nurses, taking good care of yourself is essential to caring for others.
The following are just some wee ideas of things that could help you look after you and create some 'me time'. Even if that's just a few minutes, it all counts. Please take a moment to read the following tips in a Personal promise and then write down and put it up as a reminder of the promise you make to yourself.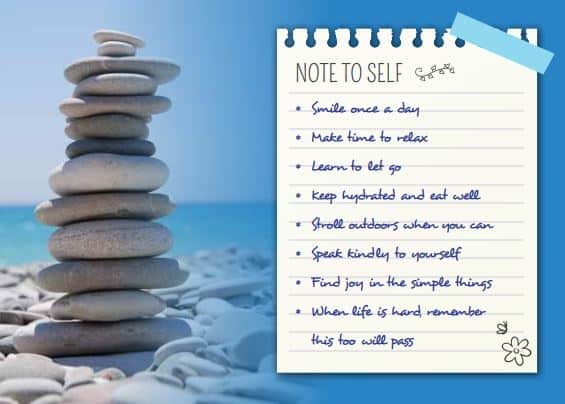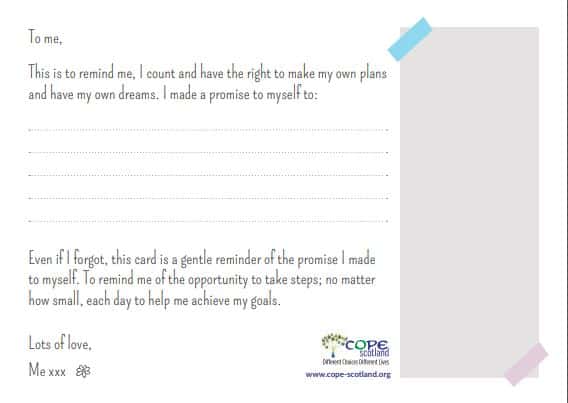 Here are some ideas to maintain your wellbeing:
Find a book you enjoy and read for at least 6 minutes each day, or, listen to an audio book. These are often available free on-line through public libraries
Make time every day to do something to relax, e.g. a 3min relaxation video or some online yoga and relaxation.
Find something which helps you get distracted from negative or anxious thoughts e.g. playing a game of patience. Many people have found Mindful colouring in very helpful to switch off for a few minutes. Mind and Draw will shortly be starting some online creative ideas classes.
Make sure to drink enough water and eat regularly, including fruit and veg every day. Neither binge eating nor skipping meals will keep you fit.
Listen to music you find uplifting. Make your own playlist, or, have a look at this link produced by See Me and Young People for inspiration.
If you fancy singing with others, then think about joining the sofa singers, or, the sing along being started by Tommy Whitelaw from the Alliance.
Maybe also visit Playlist for Life for inspiration. I was delighted to attend QNIS conference the year Sally Magnusson spoke about her own experiences and how Playlist came about. Sadly, with COVID 19 this year's QNIS conference had to be postponed, however, it shall return and is a real highlight on the calendar for nurses interested in sharing and learning and generally having a good time connecting with others who care and want to make a difference.
Every day try and find time to do a bit of movement you enjoy. That. can be dancing to your favourite song; walking the dog; playing with the kids; Spring cleaning. The key is staying active above and beyond what you do on the job. It's also important to find fun ways to move around when you have days off.
Getting out in nature is restricted now for most of us, but even looking at pictures of nature can be helpful. This video on how to coorie in was made before the pandemic It reminds us of the beauty around us, which one day we will get back to see, and appreciate all the more.
Make a joy jar, or appreciation jar. Write things to inspire or offer joy on little bits of paper; pop into a jar you can also decorate. Whenever you feel the need for inspiration take one of the pieces out and have a read. Please make sure whatever you put in the jar is something which brings you joy or inspiration when you read it.
If there's no person or pet to hug at home, then try hugging a cushion or cuddly toy. Explore ideas for building more connections with other people, even if, for now, that is online. This wee video about the 'Butterfly hug' is a good way of feeling better by calming down:
Times are challenging and we all share a sense of uncertainty. However, you can count on the power of taking care of yourself, as well as caring for all those who are counting on you. It is an antidote for feeling even more exhausted and overwhelmed. Even for just a few minutes a day, be kind to you, too. It will make a positive difference to your work – and your life. Remember you matter
Stay safe
Hilda