Book Review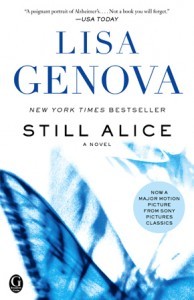 The depiction of a 50 year old woman receiving a diagnosis of Early Onset Alzheimer's Disease was as traumatic as it was engaging.
Lisa Genova's 2007 book has recently been developed into a film, so I wanted to make sure I had read the book before someone gave me spoilers.  And luckily, by its very nature, it did not take me long.  The narrative pulls you in; a definite page turner.
As Alice becomes increasingly lost and confused, I desperately wanted to be able to step in and help.  The writing style makes you feel like part of the family, and the third person narrative, allowing you to know more than all the characters, makes some scenes all the more heart-breaking.
This engaging book is incredibly well written, with well-rounded and interesting supporting characters but the depiction of Alice is the star turn.  Well worth a read, but I might advise tissues on standby.
Rob Mackie
Research, Policy and Communications Officer, QNIS