Book Review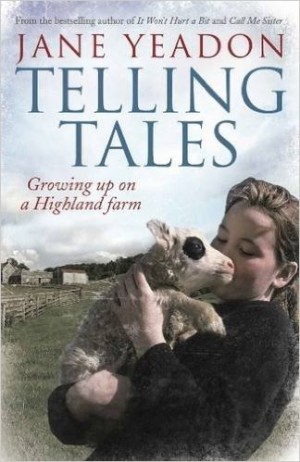 Several years ago, whilst walking along a well-used path route through the Pentlands, I was chased by a cow.  I think hearing the hooves thunder along behind me as I dawdled along the path is the closest I have been to death.  So, while reading Jane Yeadon's Telling Tales: Growing up on a Highland Farm, when Frankie the Bull was introduced, I found kindred spirits in those Italian prisoners of war who were a bit wary of being trampled.
The plight of the Italians is one of the many anecdotes woven together with longer stories in Jane Yeadon's latest book which takes us through her early life in the 1950s on her family's highland farm.  Like Call me Sister before it, this book introduces colourful characters and is written in a style whereby the reader cannot help but feel involved in their day to day lives.  There is heartache and joy, anger and laughter, comedy and sadness complimenting each other well to create a good balance throughout.  It is really interesting to see Jane's development throughout the book, and there are subtle hints which point towards her later career as a district nurse.  Overall this is a fine read that allows the reader a chance to sample a life which now remains largely in memories.
For this city dweller, it was a breath of fresh air.
Rob Mackie
Research, Policy and Communications Officer