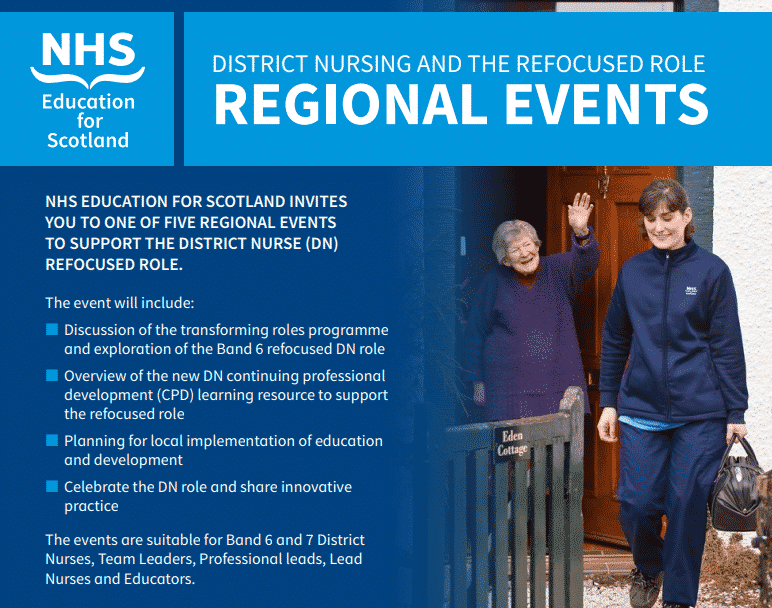 NHS Education for Scotland (NES) is holding regional events in Edinburgh, Glasgow, Inverness and Aberdeen during February and March looking at the refocused District Nurse role. An online meeting will also be held.
The events are suitable for Band 6 and 7 District Nurses, Team Leaders, Professional leads, Lead Nurses and Educators.
More information is available here.