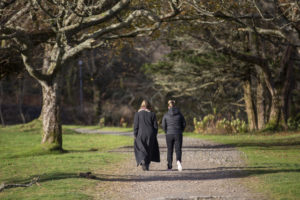 QNIS is encouraging those working in primary and community care to consider registering for a certificate in the management of problem drug use. The course is being delivered by RCGP Scotland, in partnership with the Scottish Government. 
Designed to assist primary care professionals help and care for people affected by drug use, the certificate aims to help reduce harm and drug deaths within a recovery focused framework. 
The course, which is heavily subsidised, focuses on a holistic approach to helping people who use drugs, their families and communities, including new priorities and changes in management and treatment. It is open to any primary and community care professional based in Scotland.  
There are two parts to the certificate: 
Part One consists of the completion of two short e-modules provided by the Scottish Drugs Forum and two half day online sessions for people working at a generalist level and those intending to provide treatment as part of a locally or nationally enhanced service. This can be completed in isolation or used as an introduction to Part Two. 
The next courses are: 
November 2023 
Friday 17 November – 09:30 – 13:30 
Friday 24 November – 09:30 – 13:30 
January 2024 
Friday 12 January – 09:30 – 13:30 
Friday 19 January – 09:30 – 13:30 
Cost: £50 
Part Two aims to allow participants to develop additional competencies relevant to, and suitable for, care and treatment interventions at a specialist level. Participants must complete Part One (or an equivalent qualification) prior to applying for Part Two. 
The next Certificate will be delivered over six months from March 2024 – October 2024 
Cost: £200 
Applications will open mid-November 2023 
To register your interest please email: drugsmisuse@rcgp.org.uk 
For more information or to book please visit: Certificate in the Management of Problem Drug Use (dotdigital-pages.com)