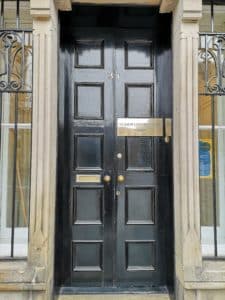 Staff and volunteers at QNIS were involved in taking part in the Doors Open Day event in Edinburgh as part of the Institute's 130th anniversaty celebrations.
The Castle Terrace home of QNIS welcomed around 190 visitors through the doors on Saturday September 28, with many revisiting the steps of their loved ones who had trained there.
A new timeline charting 130 years of Queen's Nursing in Scotland was fitted in the office's boardroom, with another wall display showing the many faces of community nursing.
Visitors were also able to see the equipment used by Queen's Nurses over the years, as well as the many badges and uniforms.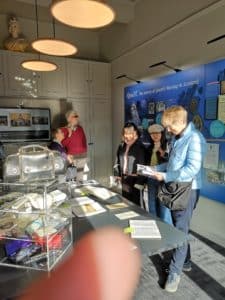 Retired and current Queen's Nurses were on hand to talk to those stopping by the office to learn about their experiences.
It was the first time QNIS has taken part in the Cockburn Association's Doors Open Day initiative – a city-wide event that brings together Edinburgh's communities in celebration of the city's heritage.
Throughout 2019, the Institute has been holding events across the country to mark the 130th anniversary. A dedicated history page has also been launched and can be viewed here.