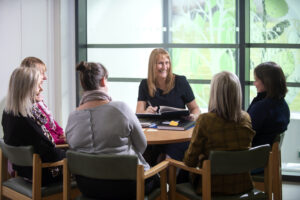 QNIS is encouraging all community nurses and midwives in Scotland to get involved with a new listening project that has been set up to listen to, and engage with, the profession.  
The project has been set up by the Scottish Government's Nursing and Midwifery Taskforce, giving you the opportunity to shape its work.  
The Taskforce has been set up to take actions to retain nursing staff, address unsustainable levels of vacancies, expand routes into nursing and to grow and strengthen Scotland's nursing workforce. 
The Listening Project is an opportunity for you to influence the Taskforce so that it considers the areas that matter to you. An initial survey, developed by the Scottish Government, is now open. It explains a bit more about what the Taskforce is looking to achieve and seeks your views on the key themes that have been identified. 
Please take the time (it takes between 5 and 10 minutes) to complete this survey, share your views and have your voice heard.
In addition, the RCN is also looking to capture your lived experience to help inform the work of the Taskforce. Its SenseMaker tool uses your experiences to provide evidence and helps RCN Scotland advocate for change. Taking part is easy, you simply share your experience by answering a series of questions. Behind the scenes, SenseMaker analyses your words to identify trends and patterns alongside the experiences shared by other nursing staff, creating reports that ultimately helps the RCN to better represent you and the wider nursing workforce.