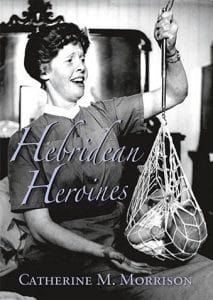 A book charting the experiences of Queen's Nurses in the Hebrides was published last week.
Hebridean Heroines was written by retired Queen's Nurse Catherine Morrison, and was launched on Friday 17th Feb in Stornoway.
There was a great turnout of nurses and other people of all generations from the Lewis and beyond.  Catherine gave an excellent talk, full of information, warmth and humour, and it was such a moving recognition of the work of community nurses over the decades.
The book itself is a detailed look back at the exploits and experiences of life as a district nurse on an island, featuring first hand reports from a number of nurses across the region.
The Scotsman published complimentary review of the book in January, and it is available to buy in all good bookshops.
To buy direct from the publisher, visit Islands Book Trust.
For more images of the book launch, see below.