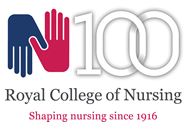 The RCN is running a survey on people's views and experience of the RCN Travel Health Nursing: Career and Competence Development: RCN Guidance document (RCN, 2012), and has asked us to help raise awareness.
The survey will help the RCN to develop a revised version of the document in 2017. The survey is aimed at all nurses, doctors, pharmacists and other related healthcare professionals involved in Travel Health medicine.
The closing date is Sunday 4 December, and results of the survey will be analysed and reported alongside the findings of in-depth interviews conducted earlier this year with key stakeholders. For additional information please contact Julian Russell, RCN research analyst: julian.russell@rcn.org.uk
Thank you for your valuable time.