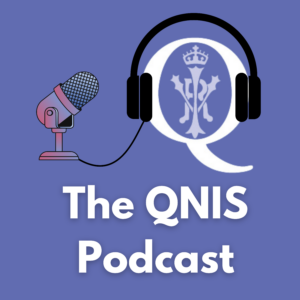 QNIS is excited to bring to you a series of podcasts focusing on self-care. This latest wellbeing offering is part of a suite of resources crafted and brought together to support community nurses, midwives and health and social care staff across Scotland and the UK.
Every day, community nurses and midwives go above and beyond for the people in their care. We are all aware of the crisis which faces the nursing workforce with high and rising numbers of vacant posts and increasing demand for care.
These pressures mean that many are on the verge of burnout. 
As a charity, we exist to support community nurses and midwives, and right now
enabling wellbeing feels more important than ever. 
Join our Chief Executive and Nurse Director Clare Cable in conversation with invited guests as they talk about their experience of self-care and the importance of 'putting your own oxygen mask on first'. Listen to the stories of others as they talk about the importance of taking self-care seriously – both inside and outside the workplace. 
These insightful episodes, ranging from 30 to 45 minutes, will be released simultaneously, allowing you to listen at your own pace – whether that's one a week or all at once! Tune in from the comfort of your own home, during a break in the working day, or even in the car between visits with patients and clients.  
The release date for the podcasts is 1st August 2023 keep an eye on our social channels so that you don't miss the launch:  
The series will be available on Spotify, Apple Podcasts, Amazon Prime Music or wherever you get your podcasts. Simply search QNIS Podcast to find us. 
For an idea of what's in store listen to the extended trailer here
Get ready to embark on a journey of self-discovery, empowerment, and holistic wellbeing.  
Happy listening!