Clare Cable, Chief Executive and Nurse Director
Over the last week, it has been devastating to hear the daily increase in those dying, particularly when we see health care colleagues losing their lives to this virus. Our hearts go out to those friends and family members who have lost someone truly special. Today, International Workers' Memorial Day, there will be a minute's silence at 11am to remember health care staff and all other key workers who have tragically lost their lives. Please join us if you are able.  
As we enter our fifth week of lock down, we are in a period of strange new equilibrium. I have been hosting evening Zoom gatherings for community nursing staff from all over Scotland and the need to stay connected while we are isolated is keenly felt. As nurses and midwives, we have always been incredibly flexible in our approach to delivering services but right now the flexibility is stretching people to their limits. In the early weeks rapid plans were put in place to support people dying of COVID as close to home as possible. Nurses were using words like 'tumultuous', 'roller-coaster' and 'plate–spinning' to describe the stress and pace of what is happening. Now the lock down appears to have curtailed the spread of the virus we have many new facilities in place, and fortunately they are not being fully used, so we are reprioritising care. The uncertainty is really hard, individuals and teams not knowing from one week to the next to where they may be deployed. 
But the stress of not being out and about providing care as normal is just as acute. Many staff have been deployed to work from home, either because clinics are not operating or because they themselves have health challenges that require them to be shielded. Nurses are also employed by charities and some have had to furlough staff because of funding issues.  
It is stressful being at home. Supporting others virtually is not the same as being together in the same room. It is exhausting trying to listen attentively on video conference or by phone, as the non-verbal cues we rely on to connect with compassion are so much harder to read.  
Then there's the guilt – we are 'doers' and at a time of crisis want to feel useful. We see other health professionals in the thick of it and somehow being at home, we feel as if we're not pulling our weight, wanting to do more. And yet we know that we are making a difference in the support we are able to give: the conversations helping a new mother to breastfeed; encouraging families with children with special needs and challenging behaviour through lock down; checking in by phone to support extremely vulnerable adults living alone. Equally valuable is the support we give our colleagues, listening to the challenges, giving advice whether that's clinical or IT support, as we all adjust to new technology and ways of working.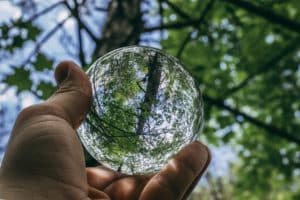 In the midst of it all, whether we are isolating or furloughed, or working at pace and exhausted, our most important mission today is to bring kindness and compassion to ourselves. That's why QNIS has created a new section of the website to share the wellbeing practices we use on the Queen's Nurse programme and to connect you to a range of other resources to enable self-care. Please let us know if you have any other thoughts on what we might do to support you. 
Be safe, be healthy, be well.