QNIS Chief Executive and Nurse Director Clare Cable reflects on taking time out during the weekend to visit one of the sites open under Scotland's Garden Scheme.
Last week we were redesigning our small suburban garden. "Don't be getting any ideas," my other half warned as my eyes widened on entering The Garden of Cosmic Speculation –  a 30-acre sculpture garden at Portrack House, near Dumfries.
The garden was created by Charles Jencks with his wife Maggie Keswick Jencks in whose memory the Maggie's Centres were established. Once a year the garden is open to the public through Scotland's Gardens Scheme to raise money for the Maggie's Centres and we are delighted that QNIS is also a beneficiary though the scheme.
Years ago, I read about the garden and wanted to visit, but Sunday was the first time that we had actually been able to get there. We were welcomed by the fabulous team of volunteers from Scotland's Gardens in their special edition SGS gilets jaune. There were 4,500 visitors on the day,  and the team of volunteers enabled the flow of visitors around the garden with a delightful, friendly efficiency.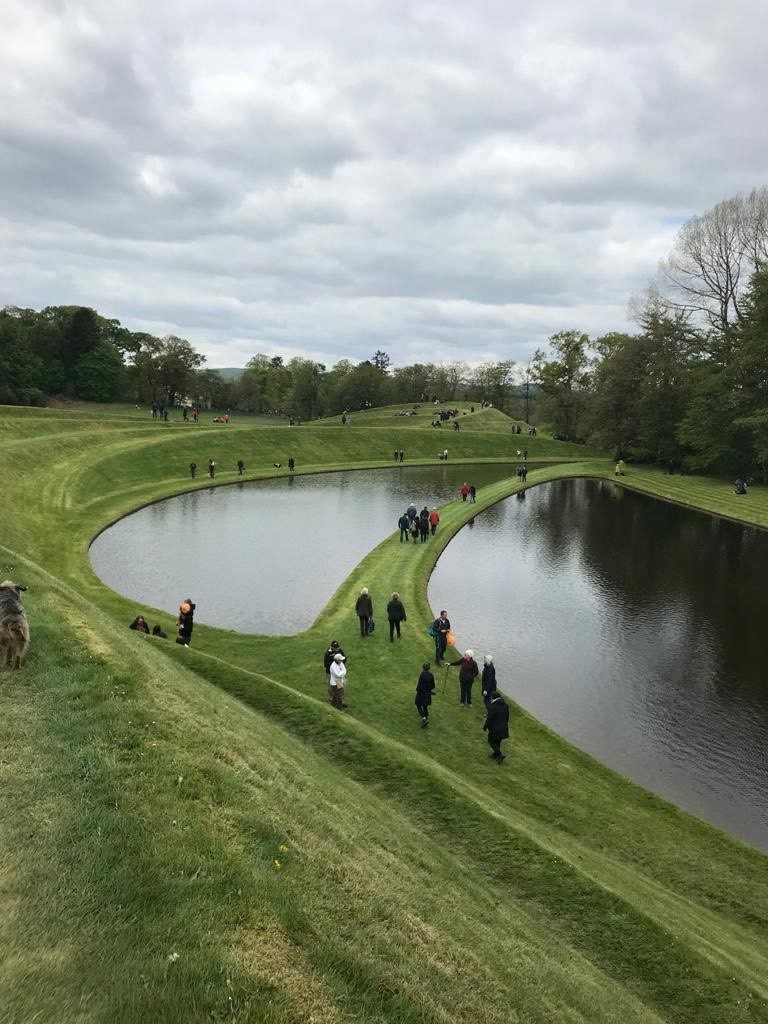 Covering 30 acres, The Garden of Cosmic Speculation uses nature to celebrate the universe, intellectually and through the senses, including a sense of fun. It was great to see children running about, exploring the spaces, families spread across the garden picnicking and enjoying the surroundings whilst listening to The Upper Nithsdale Youth Pipe Band.
The website describes 'a water cascade of steps which recounts the story of the universe; a terrace shows the distortion of space and time caused by a black hole; a "Quark Walk" takes the visitor on a journey to the smallest building blocks of matter and a series of landforms and lakes recall fractal geometry.' I really enjoyed physics at school, and so the combination of cosmology, poetry, sculpture and garden was utterly captivating.
The extraordinary architectural approach to garden design and the thoughtfulness about each element was amazing. The work involved in realising those ideas and creating the garden itself must have been immense; a tribute to maintaining attention to the big picture and to the tiniest detail.
To have turned a vision into reality is truly inspiring and one which encourages me to hold onto the vision of QNIS, which just as the garden, inspires others to: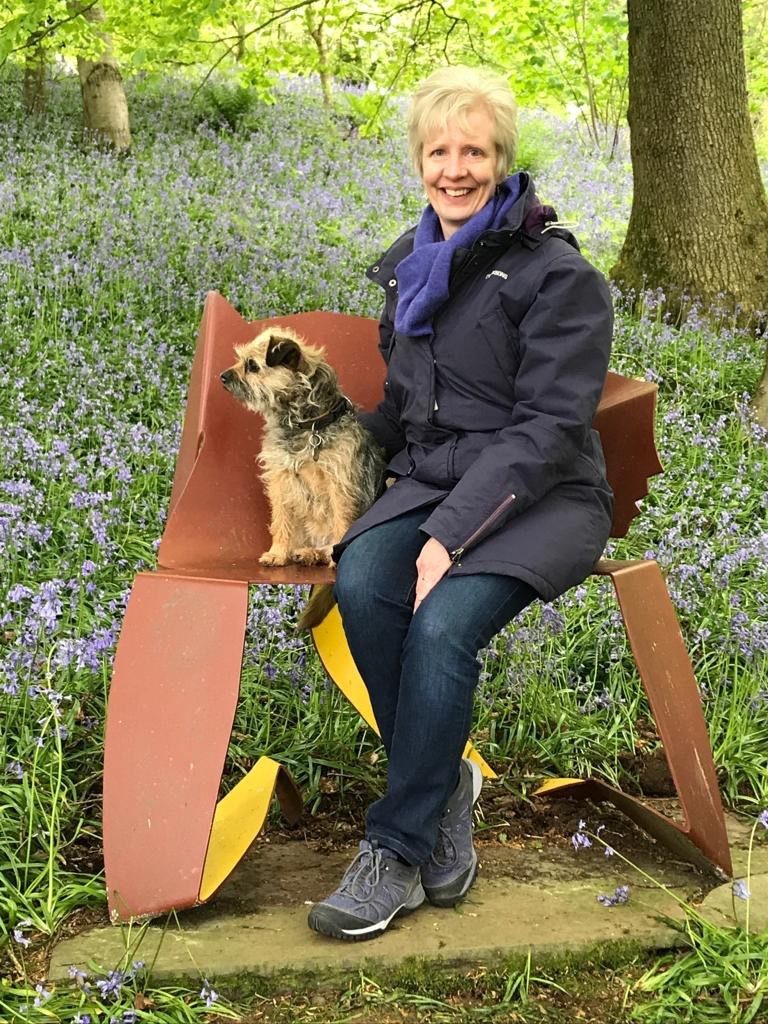 stop and be still
reflect
listen deeply
connect to the universe
be revitalised
get out there and make a positive difference