QNIS has appointed a new Deputy Director (Nursing).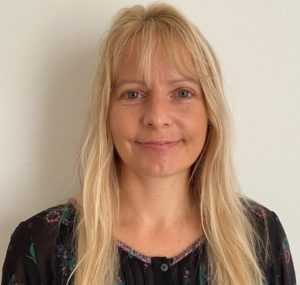 Dr Sarah Doyle SFHEA, PhD, MRes, PG Dip, RMN
Dr Sarah Doyle started this month as QNIS's new Deputy Director (Nursing).  Sarah, who started her career as a community mental health nurse, comes to QNIS from Edinburgh Napier University as a lecturer in mental health nursing. Sarah brings with her a wealth of clinical and academic experience spanning 30 years and will support the charity's ongoing programmes of work.
Clare Cable, QNIS Chief Executive and Nurse Director, says: "We are very pleased to welcome Sarah to the team. She brings huge experience in community mental health nursing and education, as well as the promotion of health and wellbeing, and the development of workplace culture; areas which are core to the work of QNIS."
Prior to her time at Edinburgh Napier Sarah worked with NHS Education for Scotland and led a range of national programmes focused on child and maternal health, child protection, palliative care, and health and social care integration. Her doctoral research investigated how healthcare staff learn to support children, and their families, to self-manage type 1 diabetes, and she remains interested in the connections between clinical practice, research, knowledge exchange and professional learning.
Sarah will be taking the lead in developing the next round of the Catalysts for Change programme run by QNIS in partnership with The National Lottery Community Fund. She will also have lead responsibility for creating the Complexity and Adversity  (CAN) network of community nurses funded by the Burdett Trust.  Sarah works alongside Jonathan Sher, Deputy Director (Public Health) who is pursuing support for a long-term project working with community nurses interested in preconception health and/or Fetal Alcohol Spectrum Disorders (FASD).
Sarah said of her appointment: "I'm delighted to be joining QNIS and look forward to helping steer the future vision and further growth of this fantastic organisation that does so much for community nursing in Scotland."
Dr Doyle took up her position at QNIS on September 14, 2020.