The dedication and commitment of some of Orkney's longest serving nurses has been recognised at a special ceremony.
Each of the staff have spent 21 years or more serving their communities and were presented with a Long Service award at an event in Orkney by Clare Cable, Chief Executive and Nurse Director of  the Queen's Nursing Institute Scotland (QNIS).
David McArthur, Director of Nursing, Midwifery and Allied Health Professions, NHS Orkney, said: "We are extremely proud of the work all nurses do across Orkney and it is appropriate to acknowledge the unique contribution of the dedicated community nurses who work across a wide range of specialities, services and teams, making a real difference every day.
"We are delighted to welcome Clare to Orkney to honour our longest serving staff in this way and hope it serves as fitting reminder for them in the years to come of the appreciation we all have for their dedication and commitment to providing highly skilled nursing care to our communities."
Clare added: "Day after day, year after year, this group of dedicated staff has set off in wind and rain, in sunshine and storm, to care for the people of the Orkney islands.
"Long serving nurses have seen huge changes though their careers and they have never ceased to develop their practice and to deliver high quality, compassionate nursing care.
"QNIS gives these awards to recognise the commitment of community nurses who continue to provide excellent care through the good times and the challenges."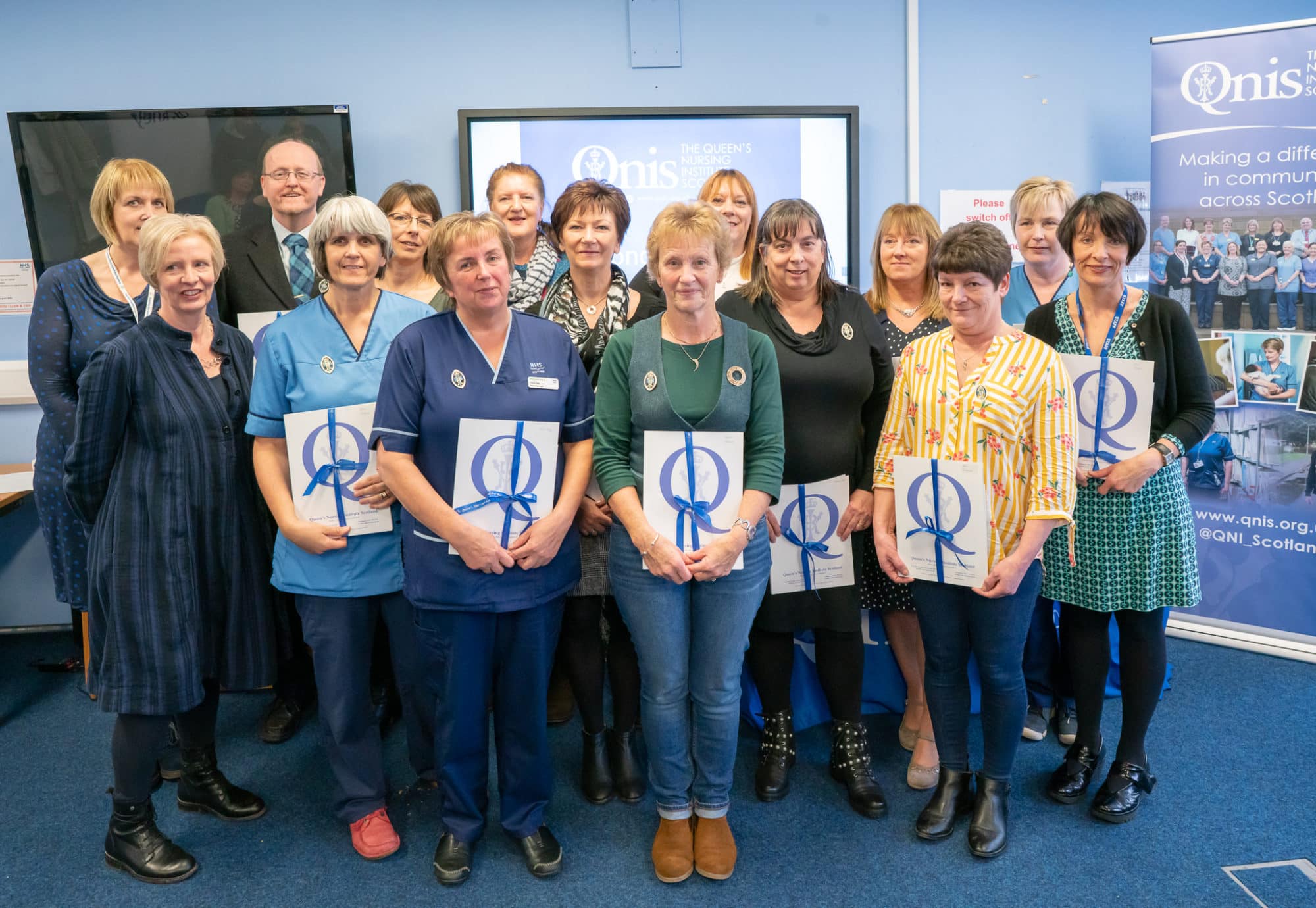 Pictured back row – J Sinclair Lead Nurse NHS Orkney, I Hall, J Giggle, M Armour, V Stonehouse, R Muir, C Page, front row – C Cable, CE and Nurse Director for QNIS, E Norquoy, F Oag, C King, S Barnett, M Hill, J Edwards, J Burgon
Missing from the photo S Harvey, J White, D Montgomery