National Poetry Day is a day when thousands of poets and poetry lovers worldwide come together to celebrate the art form. It has become a global celebration and a reason for community nurses and midwives to reflect on their practice, penning their own poetry or sharing poems that inspire them.
Following the success of our co-produced poetry anthology 'To Mind Your Life', we are keen to encourage those in health and social care to explore poetry. Whether reading or creating, poetry has a way of helping us to relax, and allowing us to contemplate our role and the world around us.
In this video Queen's Nurse Emma Visca recites her original piece 'Mother Earth' which touches on the importance of reconnecting with nature and the environment.
You can watch the full Poems for Carers playlist on our YouTube channel.
If you're looking for a way to express yourself, why not pick up a pen and paper and have a go at writing your own poem? Poetry can help us find our voice. It can be about anything that you feel passionate about, whether it's the environment, this years official National Poetry Day theme, your community or family.
Emma Legge, a Queen's Nurse from the 2021 cohort was originally inspired to write poetry following the death of QNIS Patron Her Majesty The Queen earlier this year.
You can read her tribute here.
Having picked up a passion for poetry Emma has since written two more pieces especially for National Poetry Day. The first, a haiku about the Queen's Nurse development programme and her leadership journey. Read it here @QNIS_Scotland. The second piece is a longer reflection on self worth, particularly poignant given the mounting pressure on health and social care staff in the current climate. A reminder to all that we are good enough.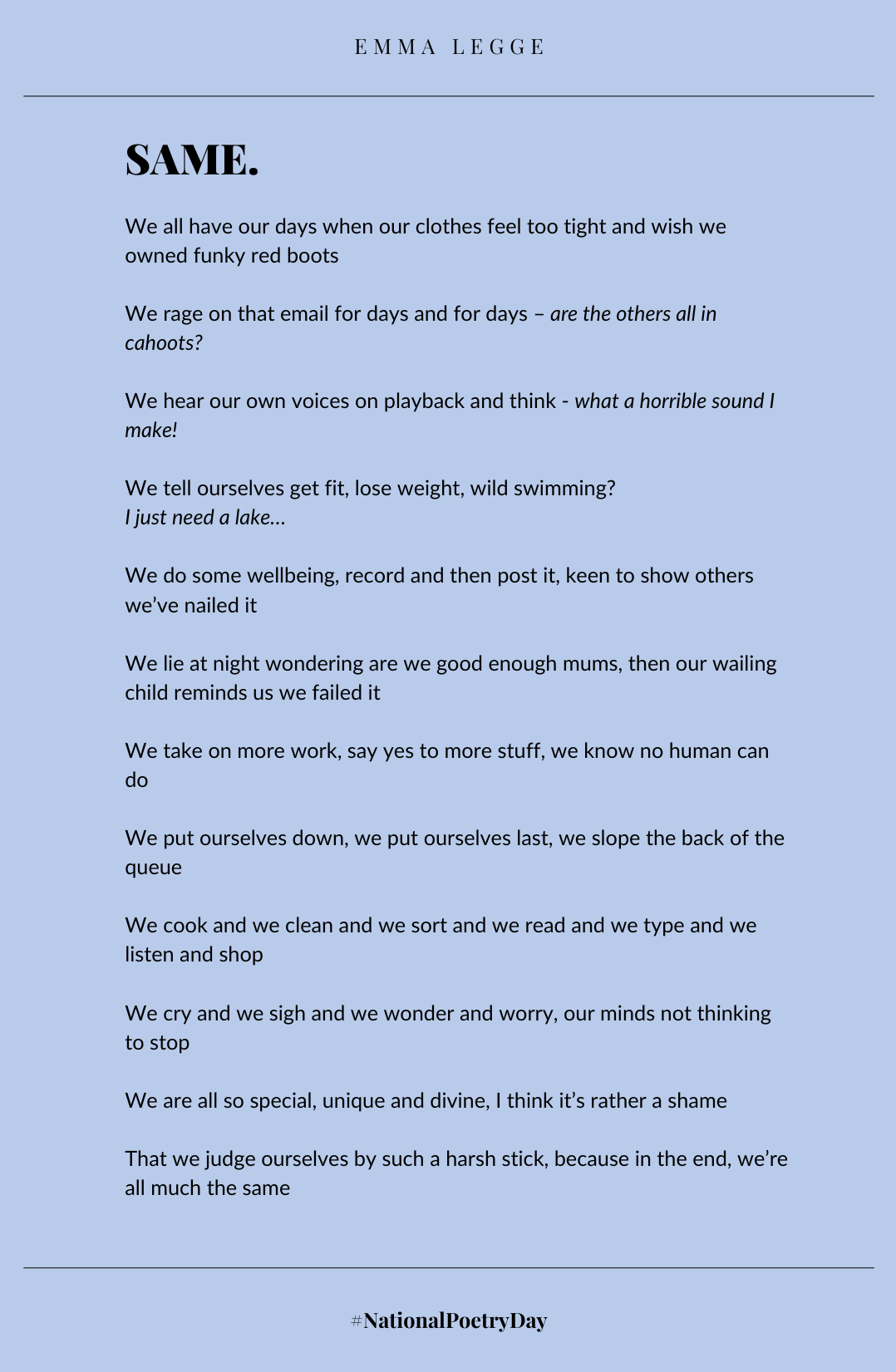 Maybe there is something in nature that inspires you – like the sound of birdsong or the sight of trees swaying in the wind. Or maybe it's an issue close to your heart – like equality or being able to see eye-to-eye with someone who has different beliefs so that you can reach a mutual understanding.
Whatever you're passionate about, poetry is a great way to put these things into words and make them come alive on the page.