Project
What was the issue that required change?
There were several successful third sector women's groups already established in the area, but Practice Nurse Sarah Everett, based at Govan Health Centre, saw a real need in the community to create a group for men who may be feeling socially isolated or lonely.
She had read about the Men's Sheds movement which started in Australia in the late 1990s and the idea to establish one within the practice area was borne out of men telling the nurse that they felt they had nothing to do. She gathered a core group expressing a desire to establish the shed.
How did you tackle it?
After a successful bid for Catalysts for Change funding, Sarah asked for help from the local community development officer from Glasgow City Council. Premises for the shed were secured -a filthy, derelict former children's nursery building – and the men set about refurbishing the space.
After months of dedicated work, the shed was officially opened in September 2018 with a woodwork room, a model-making/arts and crafts room, a computer room, a quiet reading space, a kitchen, a committee room and a main hall for members to gather to play darts, table football, dominoes or listen to music together.
The facility also has a dedicated health care space containing information on how to improve health and wellbeing, and prevent some of the common chronic illnesses that men experience or at risk of developing. The nurse offers monthly health checks to review blood pressure, weight and offer advice on any long-term conditions.
What was the outcome?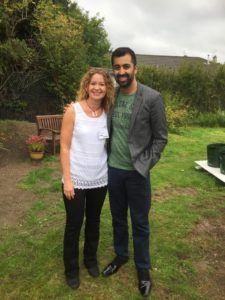 The men have shared, discovered or reawakened skills, found a suitable property to refurbish and created a facility that will offer a number of activities to provide men who are no longer working, with somewhere to go where they can take part in meaningful activity.
The practice nurse offers support around health issues in an informal accessible way.
Evaluation overall has shown that the core group who are involved in the project have benefited greatly from being a part of Men's Shed Govan, in all cases, a life-changing experience. All of the men involved have found it to be a positive experience.
The men's shed, which is now a registered charity, held an open day as part of their official launch for members of the local community to tour the building and gardens. It was a successful day, well attended by councillors and local politicians, including Scotland's Justice Secretary Humza Yousaf.
The full final report is available here.
In their own words
The project has had a huge impact on their lives of the men that are involved at the shed.  In cards from, and interviews with the guys, the following have been said:
Thank you for getting me involved in the Men's Shed. I almost don't recognise the person I was! Thank you, thank you , thank you!
Somewhere to go in the mornings, rather than staring at the 4 walls, sharing experiences and learning new things
A year ago we were a bunch of guys that got together, and now we're a bunch of friends that work together
Keeps me occupied, gives me something to do and gets me out of the house
Gets me 'oot the hoose' in the morning instead of watching nonsense TV
Gives me a purpose to get up in the morning, this has helped me no end, as all I was doing was sitting in the house for months not talking to anyone
It's a place to go and socialise with guys round about my own age that I can get on with and talk to
It's good company, good craic. I'm meeting people from different walks of life and I'm learning things I did'ny know before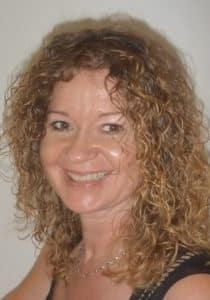 The project was run by Sarah Everett, Practice Sister/ Clinical Manager at Govan Health Centre.  She said of the experience: "it has made me realise how important connecting people with others is to their overall wellbeing, and having a purpose to their day. I am constantly looking to signpost patients to groups and clubs included the Men's Shed Govan now. I have involved other patients who don't attend the Shed, to give them a sense of purpose, to do demonstrations at the shed such as model making, planting and one lady is keen to do the auditing of their accounts because that is what she used to be, a book keeper, and now can't fill her time. Making people feel valued and useful, is so important to their wellbeing.
For further information on the project, contact Sarah on saraheverett@nhs.net or 0141 531 8490
In January 2020, a podcast featuring Sarah was published online. IT can be listened to on your favoured podcast player, or by following this link.