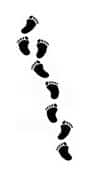 Project
This project has now been completed, and the 
final project report
 is now available. For an introduction to the project from the preliminary stages, see below.
This project introduces group sessions for adults with learning disabilities in West Lothian.  Each session will focus on a different aspect of health – from accessing GP services to sexual health and other relevant health issues. It is hoped this will provide participants a better level of knowledge about common health problems whilst increasing awareness of how to access services.
The NHS Scotland 20:20 vision has an emphasis on proactive health management in order to keep people well. It is hoped that his project will empower the participants to manage their own health and wellbeing.
The lessons learned through this small scale project will be used to shape similar initiatives across the rest of NHS Lothian.