We invite you to join us on an exciting journey.
QNIS is working together with the Queen Margaret University Edinburgh Honor Society (QMUEHS) over the coming months to become a Sigma Chapter – the first to be recognised in Scotland.
What is it?
In 1922, six nurses founded Sigma Theta Tau International Honor Society of Nursing, today known as Sigma, at the Indiana University Training School for Nurses, USA. The founders chose the name from the Greek words storgé, tharsos, and timé, meaning love, courage, and honour.
The Sigma Mission & Vision is to advance world health and celebrate nursing excellence in scholarship, leadership and service and to be the global organisation of choice for nursing.
How do I get involved?
The Division of Nursing at Queen Margaret University has completed the first stage of becoming a Chapter by forming the QMUEHS. In order to support the forthcoming work of the QMUEHS, we need to ensure that we have a strong membership base and we hope that many of you like-minded nurses who continually strive to improve patient care will join us.
So, if you are working in a leadership or administration role, are a post-graduate nurse, retired nurse or a student nurse from 3rd year onwards you are eligible to join.
What are the benefits of membership?
Local, national and international networking across all areas of practice; an annual programme of events that will include internationally acclaimed speakers and presentations; certificates of attendance/participation for CPD; scholarship days supporting scholarship activities, news and updates via social media on nursing trends.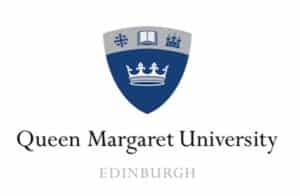 Once recognised as a Sigma Chapter there will be further membership benefits that include research opportunities including presentations; research grant opportunities; access to a huge evidence resource repository; CPD and online literature reviews and book reviews; access to Sigma international networking with those nurse leaders who are at the top of their fields.
How much does membership cost?
Annual membership fees:
Nurses in employment: £40
Student nurses: £20
Retired nurses: £10
What do I do next?
For more information and to discuss membership please contact Ruth Magowan, Membership Ambassador and Senior Lecturer at Queen Margaret University: RMagowan@qmu.ac.uk