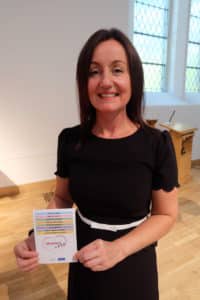 A Dundee community nurse has launched a pocket guide for people who are struggling with complex health needs to help them navigate support services better.
Rachel McReady has developed the Dundee Recovery Road Map – a visual aid which sets out all the services available across the city, including addiction support, family carers support and health and wellbeing information.
Rachel works as a Parish Nurse at Nethergate's Steeple Church, a service set up nine years ago to provide help for people who are experiencing homelessness, poverty, and a wide range of problems.
She was inspired to produce the guide, which covers eight categories of health and care needs, after seeing some of the difficulties people faced when accessing support.
Rachel and her two colleagues Barbara MacFarlane and Kirsty Watt run two drop-in clinics a week at the Steeple Church, where they can see up to 50 people at a time to offer help with health issues and give support.
As Christians, the Parish Nurses care for people of all faiths and none. They help to make vital appointments as well as referring individuals to many other services within the city.
During each drop-in clinic, they assess health needs and listen while a team of volunteers serve warm, healthy food.
Rachel said: "People often have difficulty accessing the help they need for a variety of reasons such as not having phones or money to get to appointments.
"It is important this is a safe space for them and we offer them our time, kindness, care and a helping hand alongside our nursing skills.
"It doesn't matter whether it's a problem with a wound, depression, toothache, benefits sanctions or a housing problem. They are all equally important in person-centred care."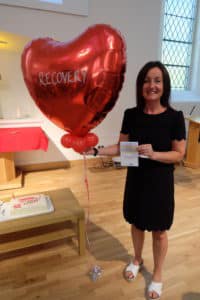 Last year, Rachel was appointed a Queen's Nurse after taking part in a nine-month development programme run by community nursing charity QNIS.
She was one of 20 nurses to gain the prestigious title after it was reintroduced to Scotland following a break of almost 50 years.
As part of the programme, each community nurse was tasked with working on an issue which would have a significant impact on those they care for.
Rachel set about establishing the road map to bring together voluntary and statutory services who work with individuals struggling with complex health and social needs, including addiction, homelessness, adverse childhood experiences, poor mental health and wellbeing.
Rachel said: "The aim of working together was to create more bridges of hope and fewer barriers for some of the most vulnerable and marginalised people in our city. It is about making the recovery journey more connected for people while walking alongside them.
"The Queen's Nurse programme equipped me with the skills and confidence to embark on this project to truly make a difference for people that I work with."
The road map, which contains a colour-coded guide pinpointing where services are available, was launched at an event at the Steeple Church on Tuesday July 24.
In April, Rachel and two friends ran the Stirling Marathon, raising more than £2,000 to help towards the printing costs of the road map materials.
Rachel added: "Dundee is a very caring community filled with kind and compassionate people and the event was an opportunity to celebrate all the good work going on across the city to support people along their recovery journey."
Rev Robert Calvert, minister of the Steeple Church, said: "Parish Nursing offers professional and qualified carers who are backed up by teams of volunteers.
"They are the street angels who believe in people who have lost faith in themselves.
"It is not often that you find someone like Rachel whose heart is to roll out 'whole-person-care' across an entire city."