Anne Maclean
District Nurse
Ardgour, NHS Highland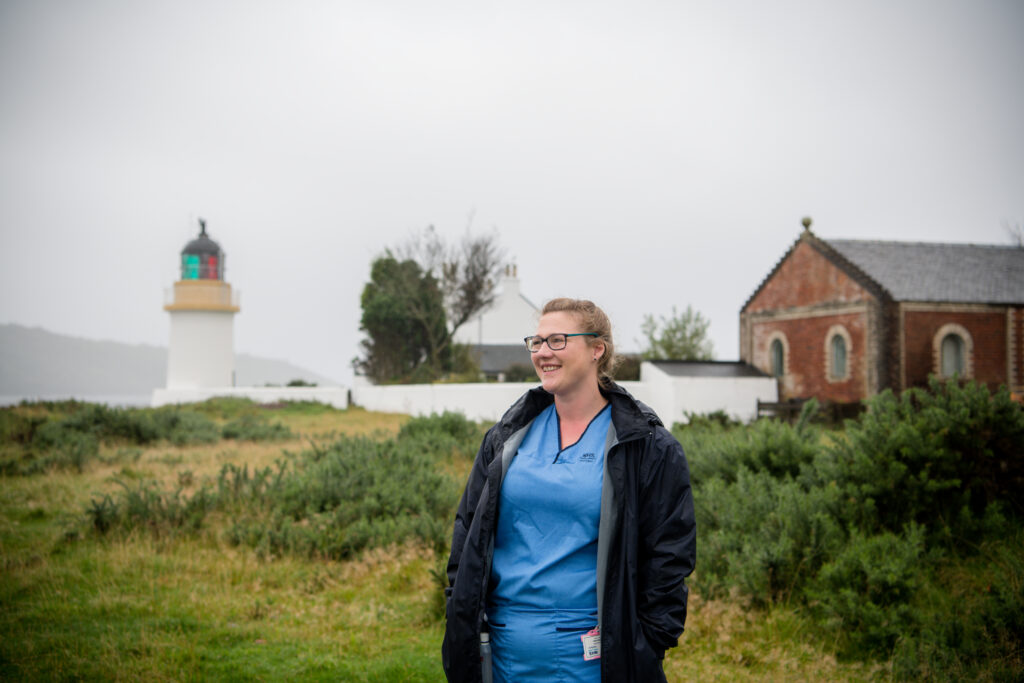 Despite training in Edinburgh and working in acute neurology, when I moved home to the Highlands an opportunity to work in the community arose. My first instinct was that community nursing might be monotonous as I had perceived it to be all about tasks as a student. Yet I was immediately gripped by the autonomy of the role. I find I have more meaningful relationships with those I care for and it is a fantastic team to be part of. Every day is different, and I like the challenge of not knowing what to expect. The complexities are huge; those which are about individuals and their multiple conditions, their families, and the potential lack of access to services, especially in a rural setting, really strikes one of my core values – equity. Working with limited resources whilst delivering complex care can be really challenging, but enormously rewarding.
I enjoy how small changes can make a massive difference in people's lives. When I look at a person, I see them as being a combination of different shapes, it might be that only one of those shapes relates to their health, and sometimes that is the easiest to fix! Working in the community means you don't need to do things in a certain order, the person you're caring for dictates the order. Sometimes you're solving other pieces of the jigsaw before dealing with the health condition, holding a space for the person. Community nursing is not the repetition of simple tasks, it's methodical, creative, collaborative problem solving, with advanced clinical skills.
Since this interview, Annie has taken on a new role, as Advanced Practitioner District Nurse – Team Leader for West Lochaber, which includes her own area and also responsibility for Mallaig and the Small Isles.