Eilidh Wilson
Cancer Support Specialist 
Maggie's Highlands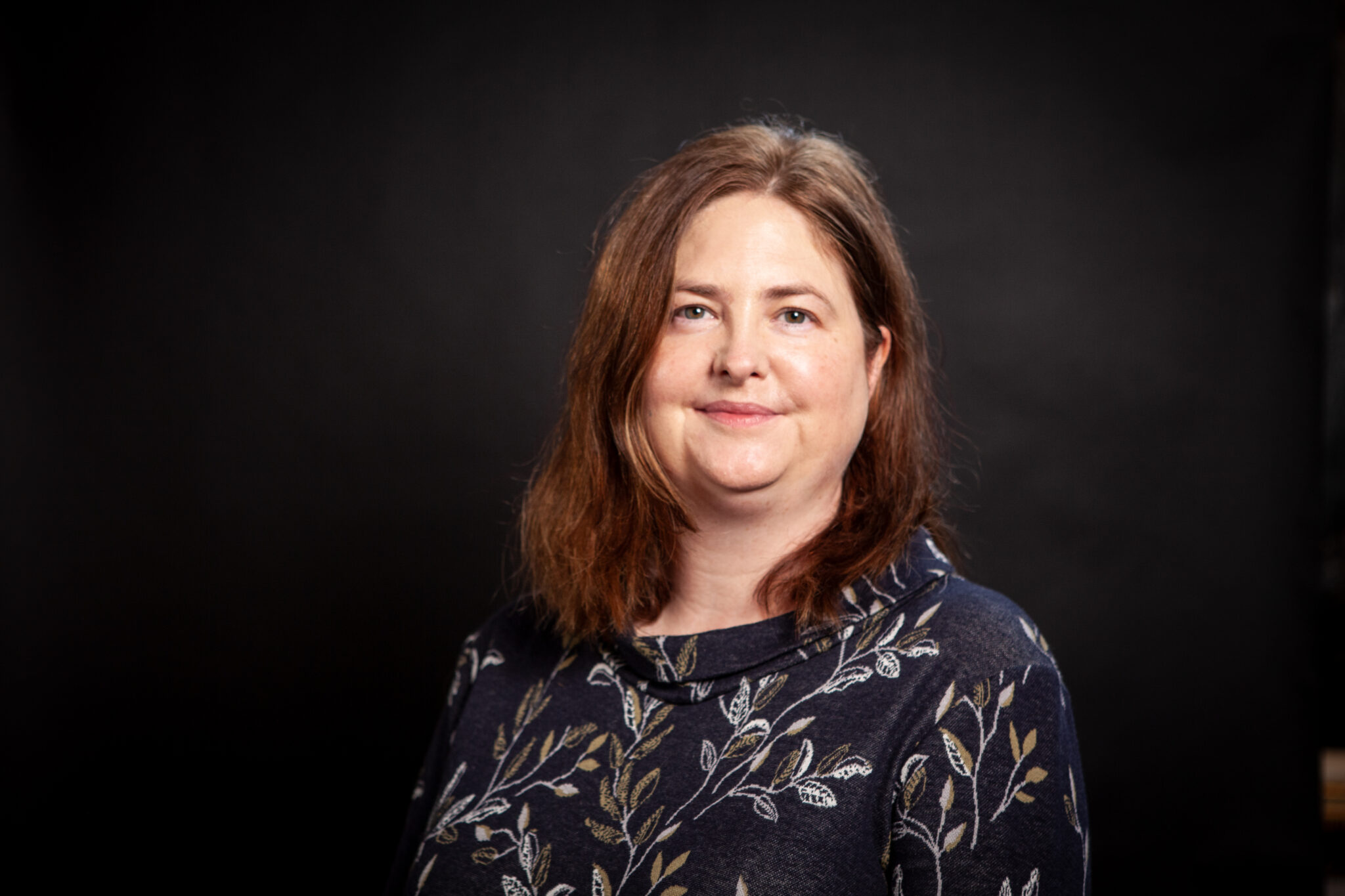 Eilidh has been part of the Maggie's Highlands team since October 2019, previously working as a breast care nurse at Raigmore Hospital in Inverness and before that in end-of-life care at the Highland Hospice. 
"I referred many people to the Maggie's service, encouraging them to go for some extra psychological support and to check out their programme, courses, workshops etc" she explains. 
"I got to know the team there and enjoyed the whole ethos of the place." 
"I think the way Maggie's is set up, the whole environment is very special and gives people the time and space to get to the heart of what matters to them. I do feel it is my dream job and the perfect fit for me." 
Eilidh works collaboratively with many other services, including oncologists, GPs and community nurses right across the Highlands, regularly taking referrals from them. She has set up several new support groups and is involved in providing support to young families.  
"My job title is a Cancer Support Specialist and one of the many reasons I am so pleased to be taking part in the Queen's Nurse programme is to be able to highlight that my role is a community nursing role," she says. 
"I am drawing on years of nursing knowledge and clinical skills. Anyone can come in the door of a drop-in session with any issue – they could be at the stage of suspecting a cancer diagnosis, they might be at the start of treatment or may have actually completed treatment, or I might see a family member or somebody who is bereaved. 
"I could be holding a support group or providing one-to-one support, exploring whatever that person would like to speak about, the help they might need, what part of our programme is most relevant for them, or they could be coming in just to sit and enjoy being in the space." 
"I am there to make sure they do not feel alone in their situation and to give them the space to explore their emotions. I guess what I am doing is coming alongside someone and helping them navigate their way through." 
"I need to be really good at actively listening and being able to ask the right questions to get to the heart of what someone is trying to explore because sometimes they might come in and not know what they are wanting to talk about – allowing them to feel safe in this environment." 
"And part of that is to be able to provide up to date knowledge on all the different treatments. If I don't know the answer, I will know who to refer them to. " 
"This is a role where I draw on my extensive experience and knowledge in cancer nursing and a great network of other cancer professionals." 
Like many health professionals working throughout the Covid-19 pandemic, Eilidh had to adapt to meet the needs of her service our whole programme went online, and she says the Queen's Nurse programme was a "real lifeline" to her during that time. 
"Being part of the programme has been really inspiring, mostly because of the honesty and practicality everyone brings. I feel really privileged to be part of it and it has been brilliant making all the connections – it is such a genuine support network, and we are realising that this is ongoing." 
"I realise over time how much my confidence is being built up which in turn helps me tackle new things at work."