Hilary Alba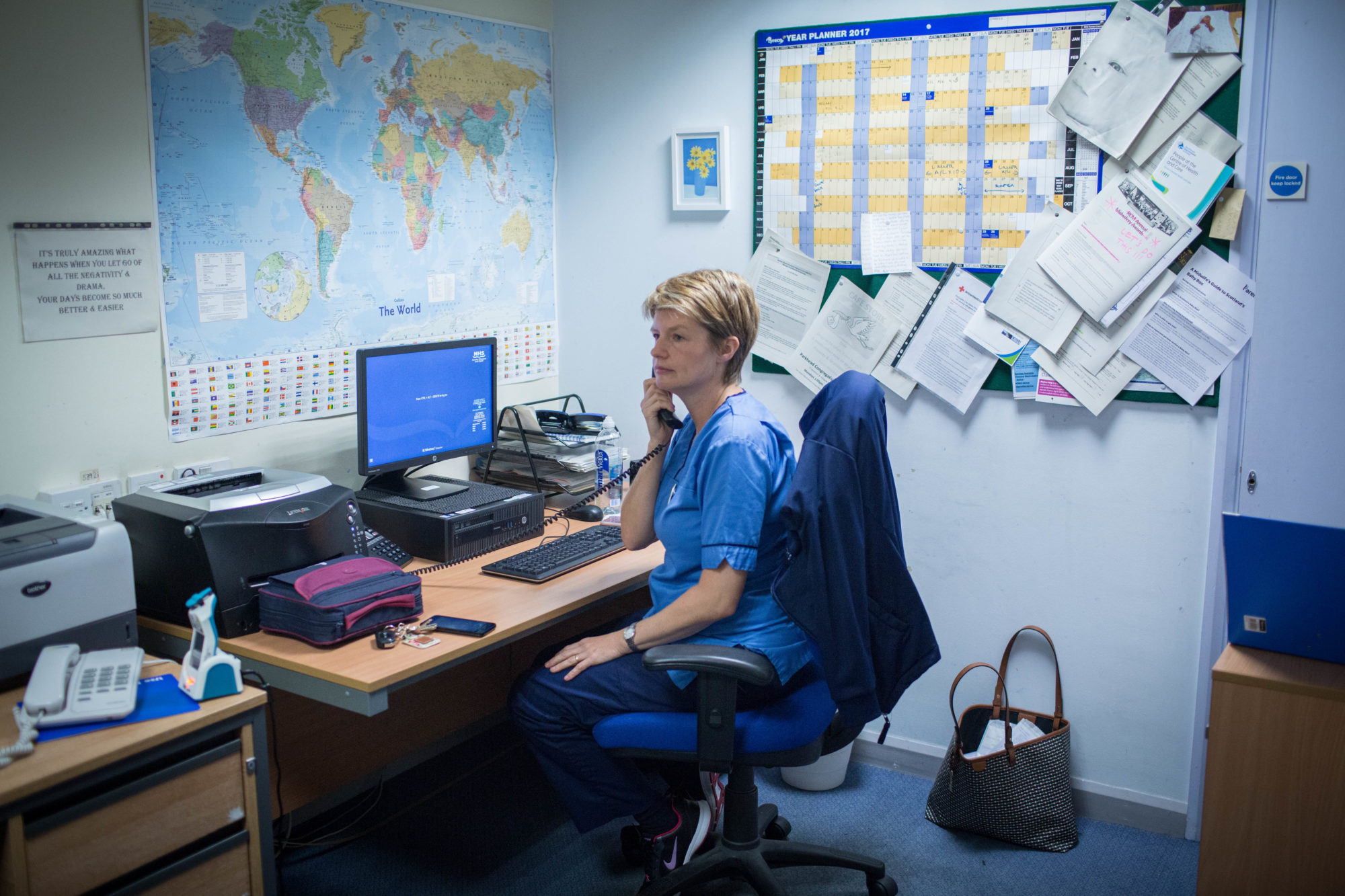 On a wall in her office within Glasgow's Princess Royal Maternity Hospital, Hilary Alba has hung a massive world map. She looks at it from her desk, pinpointing where the women she works with come from. "Syria, Somalia, Iraq, Iran, Albania, Vietnam, and more," she says. "They are pregnant, traumatised, and many have been abused. It's my job to make sure that they get all the maternity care and the support they need."
Hilary is senior charge midwife of the Special Needs in Pregnancy (SNIPS) team, part of NHS Greater Glasgow and Clyde. The team of eight midwives works with homeless women, complex teenagers, people with severe mental health problems, women in the criminal justice system and drug users. Her own specialist field is the care of pregnant asylum seekers, refugees, trafficked women and women who have undergone female genital mutilation (FGM).
When she took up the caseload in March 2016, it was an eye-opener for Hilary. "I had worked in maternity hospitals for years, and never came across cases like these," she says. "The women I work with now don't seek out services. We find them, and offer a helping hand."
Hilary, whose first degree was in social anthropology and international relations, decided to train as a midwife when she was in her mid-20s. A student placement took her to the Women's Reproductive Health Service, set up at Glasgow's old Rotten Row maternity hospital by campaigning obstetrician Dr Mary Hepburn. "I really liked its focus on female rights and its ethos seemed to complement my interests," says. "I always hoped that one day I'd be back."
After she graduated in 2001, Hilary worked as a midwife across Glasgow, married, and had three children of her own. Then her dream job came up. "We are doing the best we can to improve women's lives through SNIPS," says Hilary. "It's the most rewarding thing you can do."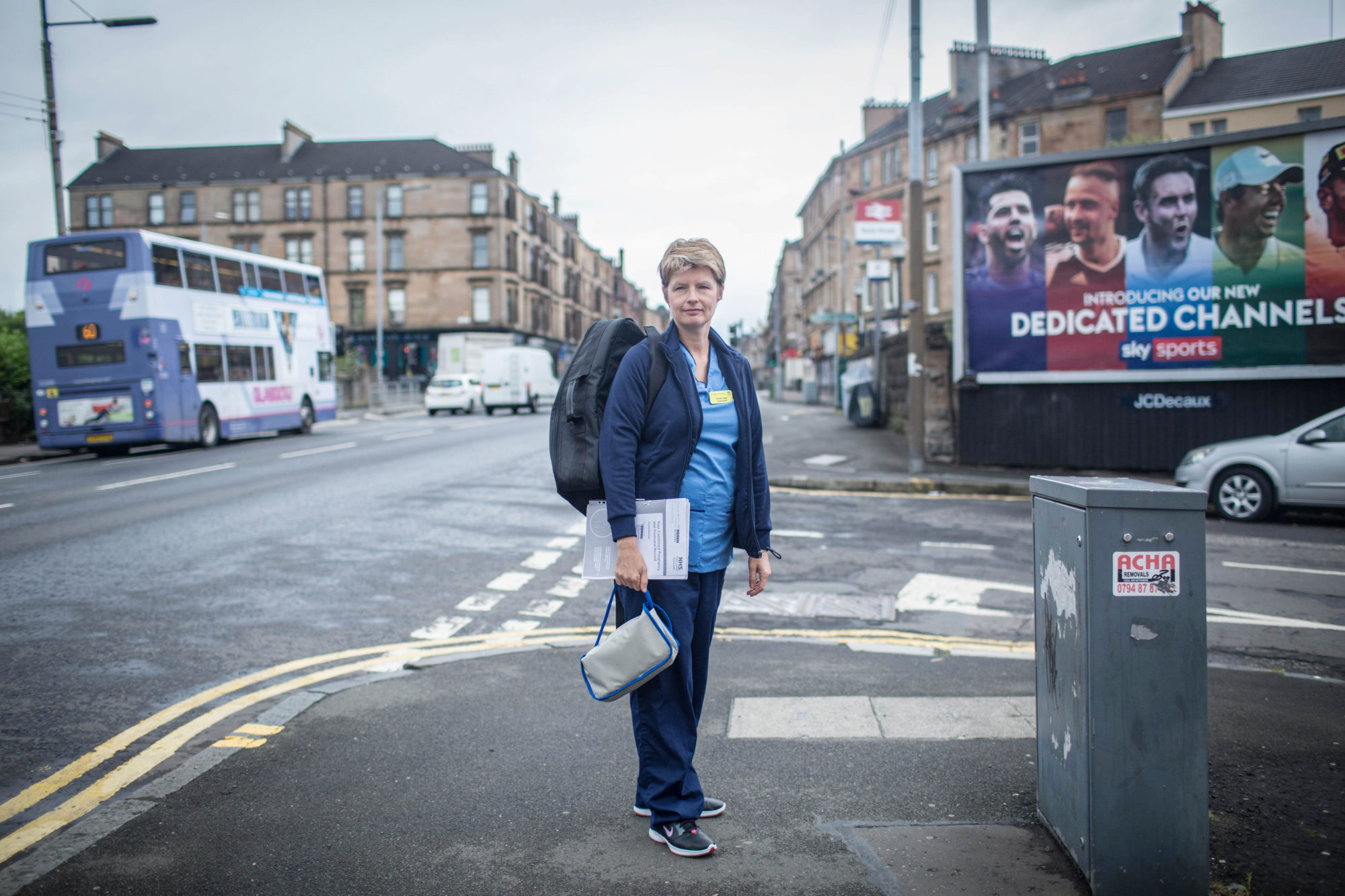 As a nurse who loves working in the community, Hilary is proud to have completed the Queen's Nursing Institute Scotland's new Queen's Nurse programme, the only midwife among the intake of 20 to gain the Queen's Nurse title in 2017. She hopes to use the title to raise awareness of SNIPS and its vital work. "We are practising in pockets of real poverty, in the places where the most socially disenfranchised people live," she says.
Around three-quarters of Hilary's time is spent giving hands-on patient care, the rest taken up with team management and service development planning. Most days, she makes home visits to check on babies and their mums.
In an asylum seeker 'dispersal flat' in Glasgow, she calls in on a mother who gave birth 10 days ago. The baby is thriving, and mum is coping well. Their paths crossed when the mother was admitted to A&E with abdominal pains, and the hospital staff made contact with SNIPS.
The mother had been trafficked to Britain in 2010, where she was forced into prostitution in London. She escaped, but was pursued by her traffickers who threatened both her and her family back home. "I was terrified," she says. "I didn't know where to turn for help, but I knew I couldn't go back."
Having claimed asylum in the UK, she heard about someone who would help her in Glasgow, and one night last winter she arrived in Central Station. "There was no-one there to meet me, no-one answering the 'phone. A kind person took me to an office, and then I was put into a hotel."
She had been given by her parents to a tribal medicine man near her village when she was 14 years old, and they found they could not pay his bills. Abused, assaulted and treated as a slave, she was made to undergo FGM. Her only means of escape was to run, which she did when she had the chance, straight into the arms of the traffickers.
Three days before her baby was born, the woman received notice from the Home Office that she has permission to remain in the UK. "Hilary always encouraged me, but I am so surprised," she says. "I feel safe now, and I don't think I have ever been so happy."
Trauma and post-traumatic stress disorder is not unusual among the women that Hilary works with, who range in age from 14 to 47. "I looked after a woman from Syria whose three-year-old son drowned on a refugee crossing. His father carried his body the rest of the journey," she says. "It's impossible to imagine what many of my families have been through. All I can do is give them my care."
Glasgow is the only city in Scotland that houses asylum seekers, and Hilary runs maternity clinics for them at the Princess Royal. On Wednesday mornings she can be found in Govan, at the offices of the Asylum Health Bridging Team, where she liaises with the community psychiatric nurses and does health assessments. She also works closely with the Trafficking Awareness Raising Alliance (TARA) to support women who are often dumped, heavily pregnant, in the city centre when they are no longer of use as sex workers or cannabis factory hands.
"Translation is our biggest problem," says Hilary. "I often have to do it via an app on my phone as there are no translators available, and those there are tend to be young students who may not be able to handle what they hear. This is tough stuff."
Hilary aims to assess all women who are pregnant and have had FGM, the surgical removal of clitoris and labia that is traditional practice in some parts of the world. "Sometimes they come in with their partners and I am astounded by the male ignorance of it," she says. "They often do not know that their wives have had FGM, it is such a norm."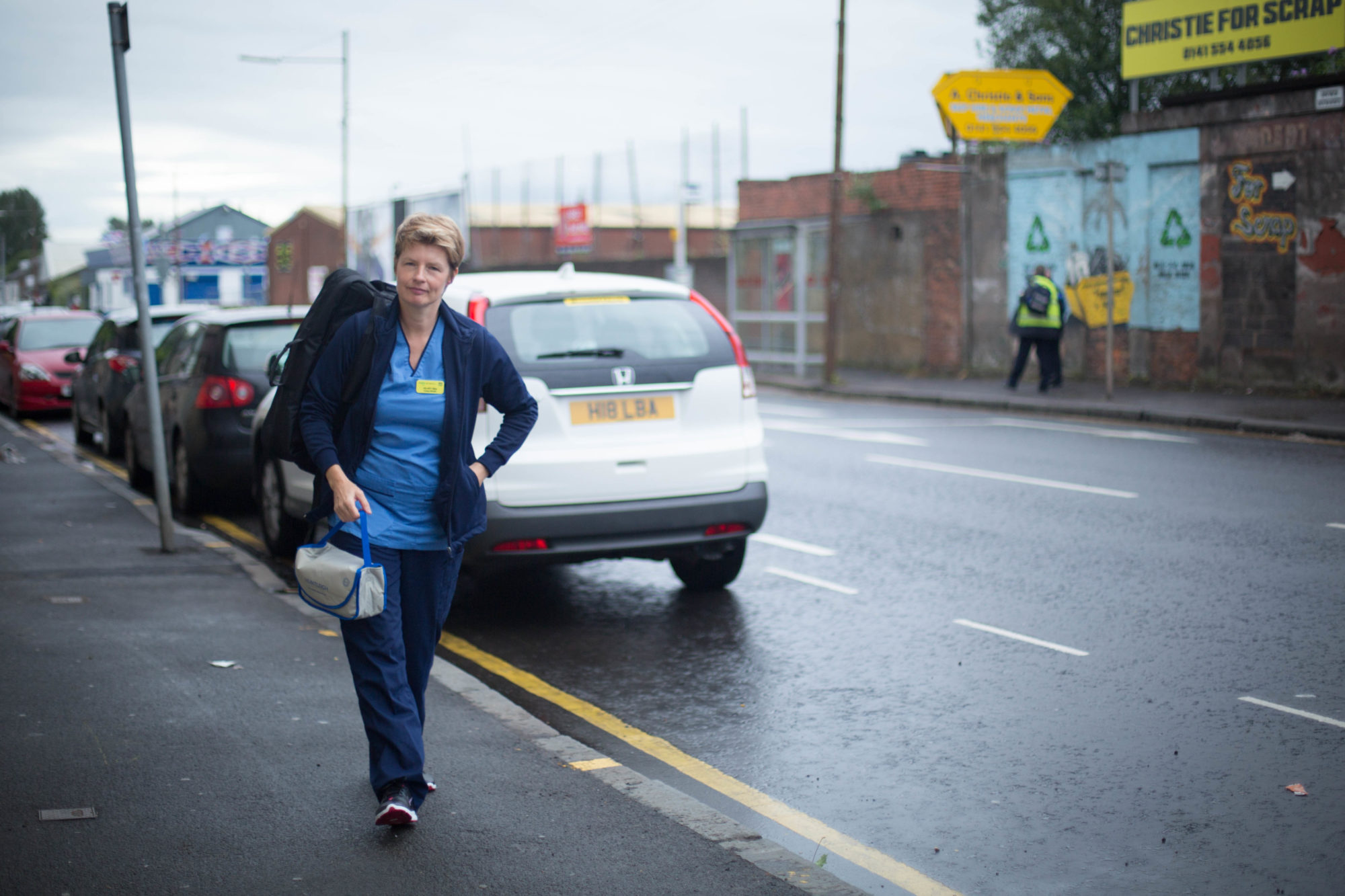 Some women with FGM can still deliver normally, and others may be referred to gynaecologist Dr Miriam Deeny at Stobhill Hospital, who undertakes surgical revisions. In the very worst cases, vaginal birth is impossible. "I do worry sometimes about any daughters that are born," says Hilary. "It's the wider families you have to guard against. They are often all for it."
Illegal in the UK, where there has never been a successful prosecution, FGM is not an uncommon presentation. Hilary believes passionately that more must be done to improve recognition and raise awareness.
In an effort to improve recognition of FGM, Hilary joined forces with the Gender Based Violence Team to write a clinical pathway that is use across Glasgow, and has set up a multi-disciplinary group to examine what more can be done. "There's a gap in GP knowledge because that don't see FGM that much," she says. "The women tend to refer themselves straight in here."
Hilary is heartened by women's willingness to work with her. "Mine is the only caseload where the women always turn up, there's never a did-not-attend, and they are always on time," she says. "They are really happy to see me and be examined. It is a relationship that I work hard to build."
Looking to the future, Hilary is working with the Red Cross to set up a parentcraft antenatal class for asylum seekers, who tend to be isolated and and do not access support. The first class brought together Albanian, Chinese, Vietnamese, Arabic and Farsi women, and there are plans to hold it monthly. "I like working with the third sector because there's no edge to them," says Hilary. "They have so much empathy, and nothing's a problem. They get things done."
So does Hilary. If families need baby clothes or equipment, she will scour local charities such as Refuweegee, and puts out calls for pushchairs and cots on her personal Facebook page. "The donations come flooding in," she says. "So many people are keen to help."
Next, Hilary is about to embark on a Masters degree in Health Studies at the Univeristy of the West of Scotland, and she would like to do more teaching to inspire young nurses to think about working in fields like hers.
To learn more about our other Queen's Nurses involved in children's health, meet health visitors Clare and Gemma and school nurses Joan and Lesley.