Inger McGowan
Community Justice Nurse
The Willow Centre, NHS Lothian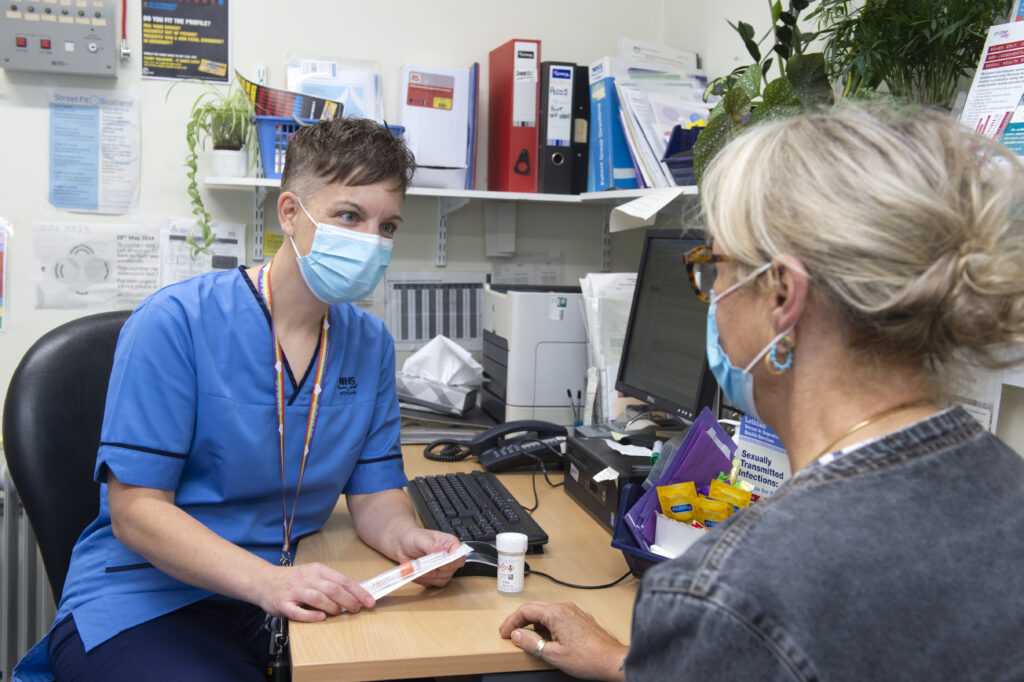 Community nursing was a journey to where my clients were, I don't even think it was a choice. I've been in Scotland for seventeen years now, but I was born and raised in the Netherlands. As early as age eleven I knew I wanted to do something with marginalised groups. In my teens, I did a year of social care and might have stayed there if a gap year hadn't ignited my passion for history and travel. When I returned, I trained as a Dutch history teacher but couldn't shake that yearning to work in social justice. When I did move to Scotland; Dutch history became much less relevant. A friend worked for a custodial security company, she introduced me to a job at the high and sheriff courts working with female prisoners and custodies. My eyes were opened to the trauma and continuous tragedy of the women who appeared in court, many returning week after week trying to deal with abusive partners, addiction problems, unhealthy coping strategies or finding ways to feed their children. I wanted to do more for these women, and that's how I first got into nursing with a strong desire to become a prison nurse after qualifying.
I worked with HMP Edinburgh for 5 years and although I loved my job, I began to see that the incarceration of these women was often unhelpful. An opportunity arose to work at the Willow Service, a trauma-informed health and social work service that aims to keep women out of prison by supporting them to deal with their past and empower them to make their own choices for the future.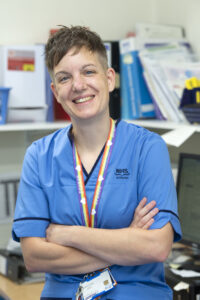 Often, healthcare professionals focus on what is wrong with patients, but I like to ask what has happened to them instead. Many people find themselves on the edge of society. From those who have adapted unhealthy coping strategies like substance misuse to those that find themselves homeless or in the criminal justice system, these people have much poorer health outcomes, both physically and mentally. Sometimes those living on the fringes of society find themselves there by simply trying to survive.
Looking at history I don't believe that people are responsible for everything that happens to them in their life. The situation they find themselves in wasn't always a choice. I believe that you can firefight, but that it's more helpful to find the root cause of distress. My aim as a nurse is to ultimately improve someone's health, and I take a very holistic point of view. The more trauma you have experienced, the higher the chances that you might have difficulty parenting, engage in substance misuse, go to prison or rely on unhealthy coping strategies. Health includes someone's social health and whether they have friends and healthy relationships. The Willow Service is a trauma-informed service for women who have been in the criminal justice system. We work with women who have suffered significant amounts of trauma or adverse childhood experiences; experiencing trauma is linked to poorer physical, social and mental health outcomes. My first aim is always to build up a trusting relationship, these women's children might be in care, they face social stigma and, in their minds, they have been labelled unfit. When we meet, they often have little trust in any professionals. I specialise in sexual health and when I ask women about sex education it has often been completely missed out. I have to give them the okay to open up about these topics and hope that they will trust me.
I am the only nurse in a team of social workers, community support workers and psychologists, we work closely together and with the wider health and social care partnership, and the third sector. Teamwork is key, as silo working does not benefit patients at all. I am grateful to promote a co-production environment through close working with other services.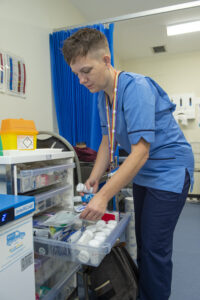 My expertise may feel narrow at times, but I know that ten years of working with this client group has allowed me to pick up multi-dimensional skills. I am the only nurse and so I work with psychologists and social workers, it gives me a unique insight into other professions and the wider service network. Removing silo working is key when working in the community. You need to be able to see the bigger picture and work closely with the wider team. We all have a part to play in communication and recognising each other's roles and strengths are paramount to cater to our patients' needs. Patients will only benefit when professionals link in with each other or with outside groups and use their collective experience instead of trying to do it alone. I am comfortable sitting around a table with other professionals and I want to encourage others to do the same. Even on a smaller level, I have been making the effort to put physical health on the map. Somebody has to advocate for these women, and I want to be a part of that. Many of my patients have lost trust in professionals over the years, including healthcare professionals. It is my job to find out how I can help them get back on track. I find out if there are any outstanding appointments or health interventions and I will find ways to support my patient and help them prepare to engage with appointments. When a 45-year-old woman, who has never had a smear test before, asks me to do it because she trusts me, I know I have done my job right.
Trauma-related behaviour like avoidance or difficulty in managing emotions is still often misunderstood or goes unrecognised, this can result in non-engagement. Whilst advocating for my patients I talk to other professionals. Part of that process is helping other professionals develop ways of working that are inclusive of everyone. It's so important that we understand the importance of combating health inequalities and inequities. Physical and sexual health is now on the map at the Willow Service. They were missing a bit and I want to improve women's health and wellbeing as well as keep them out of the criminal justice system.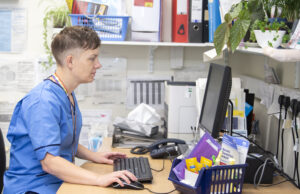 COVID has not been kind to me as a professional – I haven't been able to work with my own clients face to face for months now. It has left me questioning my own place as I have not been using my clinical skills in the same way, trying to work remotely – phone calls, teleconferencing. I have no idea who else is in the room. I can't see how they're presenting. So, since March 2020, I have been deployed part-time as a practice nurse with the Edinburgh Access (homeless) Practice. This has been an incredible opportunity to provide hands-on nursing care, especially to such a vulnerable population group. I have missed my Willow Team but am grateful to be part of an equally innovative team at the Edinburgh Access (homeless) Practice and make links between our two services stronger.
The Queen's Nurses have been an incredible support for me during the pandemic as I have questioned things and been helped to get back on track. Out of everyone around me I have felt the most supported by QNIS.
Since this interview, Inger has taken up a position as Practice Nurse in Homelessness and Inclusion Health at the Edinburgh Access (homeless) Practice.