Jenny Rendall
Senior Charge Midwife for a Community Team
NHS Dumfries & Galloway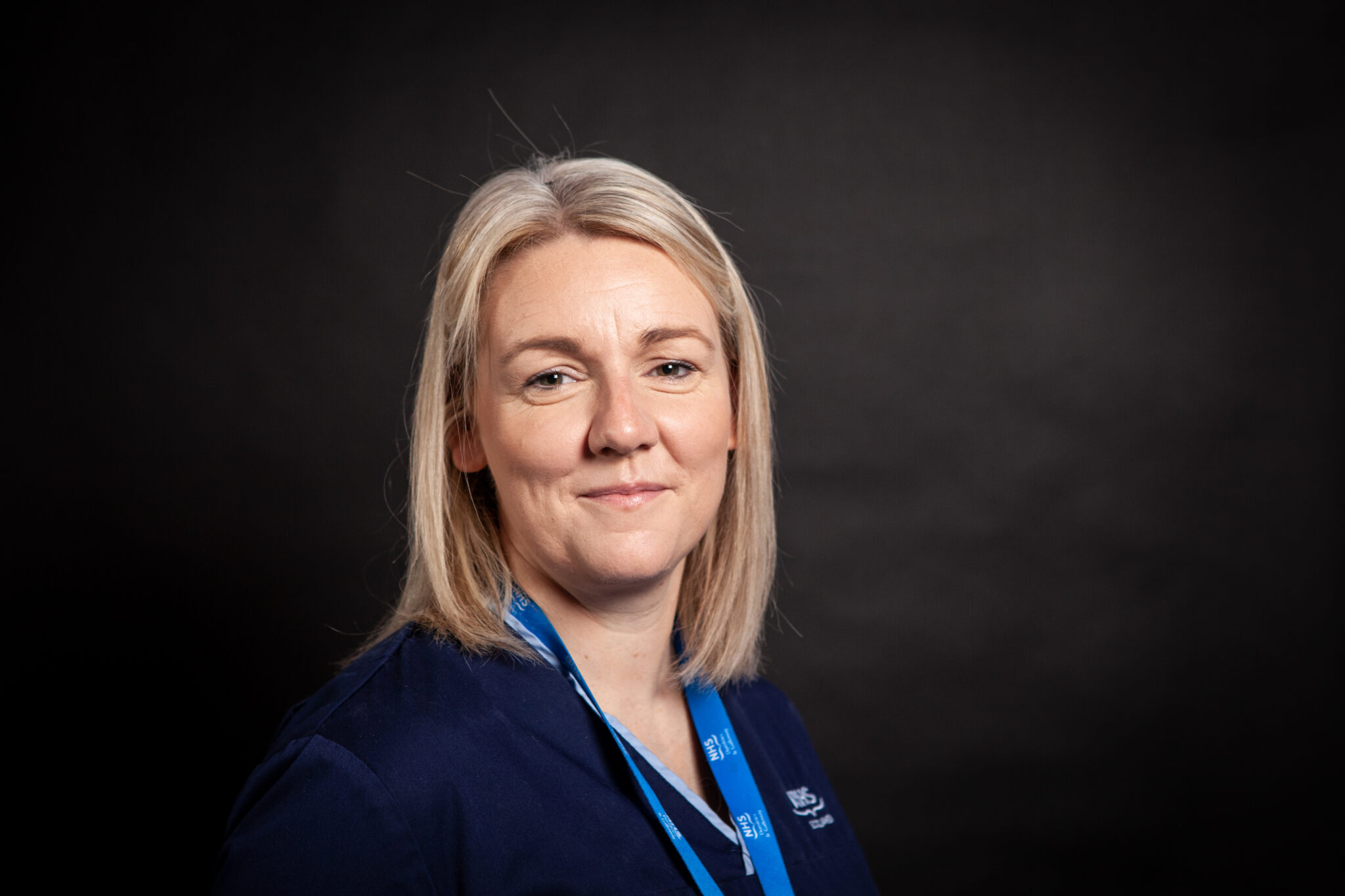 Jenny initially studied general nursing but after a placement with an inspiring midwife her mind was made up. 
"Working in a busy, acute admissions ward wasn't for me. I was seeing up to twenty people admitted each day but only getting a short amount of time with each which wasn't satisfying for me." 
"During an earlier placement I was paired with a community midwife as a mentor – she was fabulous, and I loved watching her work. She made lasting impressions on people, mothers from 16 to 40 all adored her, and I could see she was making a difference to their lives."  
From that placement Jenny not only found a role model but a career that she was passionate about. 
"I loved delivering babies and could immediately see the enormous benefit of visiting pregnant women at home. As a community midwife I have encountered many women who have never accessed a health service or visited a GP before. Pregnancy provides a window into a woman's health and an opportunity to get to know her and her family. People often look at health differently when preparing to be good parents." 
Jenny explains that in many areas there is stigma around home birthing and breastfeeding. 
"I always talk to women about home births. On the rare occasion when there are complications, your distance from the hospital is a factor but planning a home birth isn't riskier than being in a hospital setting. It's unusual for something to go wrong immediately. Babies drop hints or women will let you know about any discomfort."  
"My role is a rotational community post, so I do spend a set amount of time on call for the hospital but some of the best nights of my career have been home births." 
"One evening I had a first-year student midwife with me. When we arrived, the baby was already on the way out and I was able to let the student run the show since it was going so well. We monitor the process but it's not really about us. Women want to be told how to give birth, but they do it instinctively. It showed me how uncomplicated and wonderful it can be." 
Ensuring that women are well informed is at the heart of Jenny's practice. 
"We are not doing things to women we are here to provide them with choices. We don't tell a woman what do, but we make sure she understands the consequence of each choice." 
"One of the biggest decisions is about the birth plan. There is a pathway which gives a staged approach, but we do individualise it. The plan itself isn't only about desires or demands –instead it's about cementing an understanding of important actions, like making skin to skin contact so baby can pick up your bacteria." 
"When I had my own babies, I still needed support. Becoming a parent is really challenging – it changes every dynamic of the home. I thought I was the most prepared in the world, and it was still challenging." 
"I still think that being friendly is a skill but there is a huge difference between a friendly professional relationship and being someone's friend. Now I aim for approachable and analytical in equal measure to help women navigate pregnancy." 
Breastfeeding advocacy is something that isn't always on the radar but that has become important to Jenny and the team she works in.  
"I always knew I had been breastfed myself but didn't have strong feelings about it until I trained. It can be an awkward subject to broach, but in my eyes informed is the best way to go into any big decision."  
"In the UK we have some of the worst statistics in the world. The drop off rate is particularly high, and this is something I have observed personally, even as part of a small midwifery team. Many healthcare providers don't have a clear understanding about breastfeeding – it can get very sore, very quickly. Helping a woman hold her baby differently can make a dramatic difference." 
"I find it incredibly frustrating to read studies about breastfeeding that claim the passion isn't there from the mothers or the midwives. It's the system that needs more passion, more willingness to put money into the right support." 
The Queen's Nurse programme helped Jenny find her voice and realise her worth. 
"The programme is so well known in nursing circles, you look at yourself when you apply and think me, really? What am I doing that is different from anyone else? But it makes you answer those questions. That's powerful." 
"When the coaching started, although I was apprehensive it went well. My coach asked me straightforward questions about what fuelled my decision making, I hadn't realised that I was so worried about what other people might think of me. People think I'm a relentlessly positive person because that's what I would show them, but there was a lot of negativity inside me that I had to get comfortable with."  
"Now I do believe in myself. I still need to employ some diplomacy sometimes but I'm not afraid to speak up. I embrace difficult conversations, not because they have become easy but because I value the importance of them and feel able to lead them." 
"I am convinced of my own choices and the importance of my role however that shows. For example, if a family is coping well after a birth, I might see them less regularly. For others, especially those with breastfeeding challenges, I might see them every day." 
"As midwives we are helping to 'fit' a new baby into a family. Sometimes that just means showing parents how to use a baby wrap so they can get their arms back to make a cup of tea or a sandwich. Simple things change lives."