Keri Hollis
Health Visitor
Angus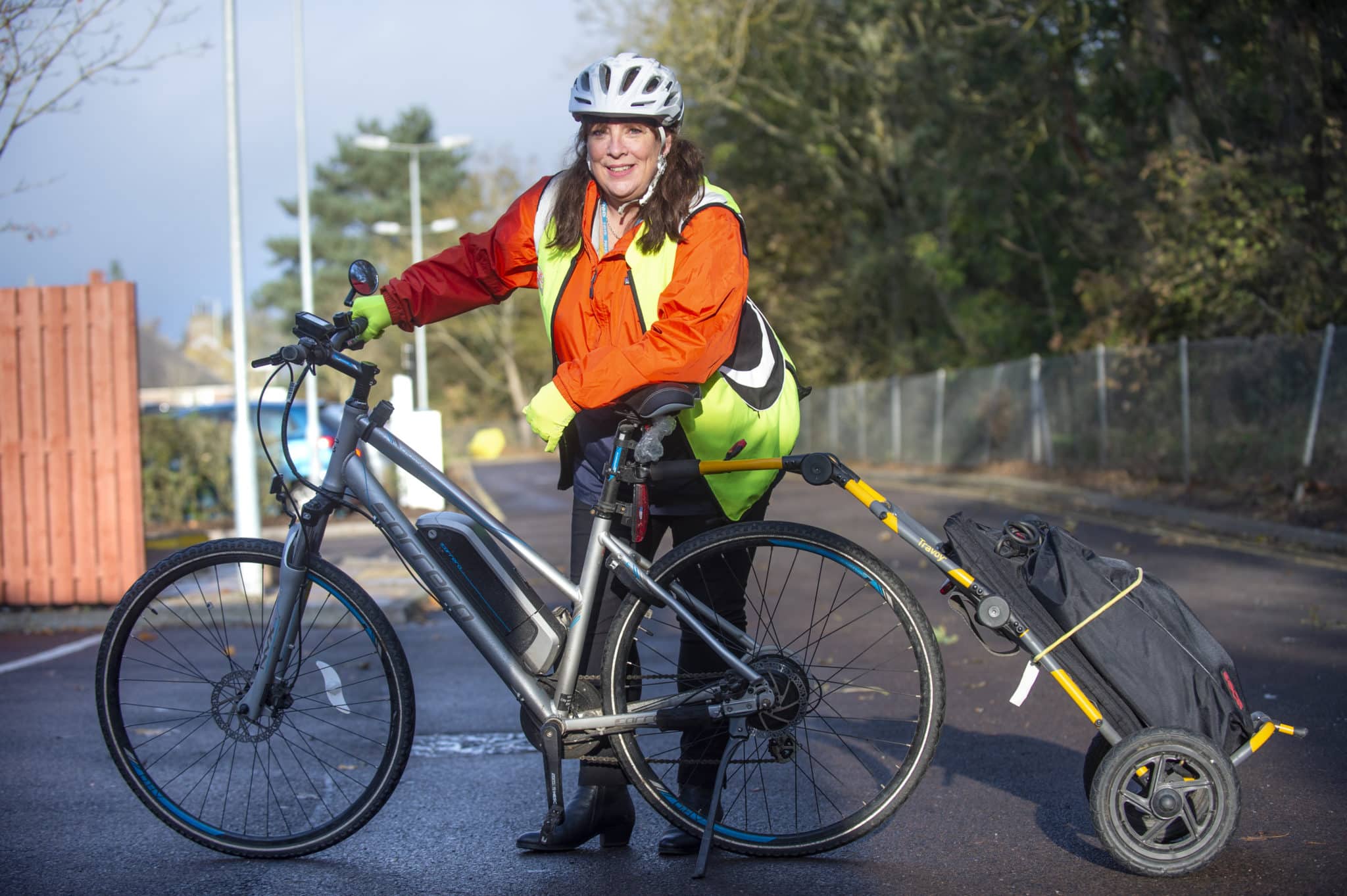 My primary role is making a difference in children's' lives to make sure they have the best possible start. The other part is supporting health visitors doing the job themselves. I have worked in health visiting for almost 20 years, most recently as a team leader with NHS Tayside based at Whitehills Health and Community Centre in Forfar. My job involves managing 20 health visitors and early years workers across Angus. It is a mostly rural region, with some very isolated patches up at the Glens. There are areas of deprivation in some urban spaces such as Arbroath or Brechin and it is a real mix of challenges for the teams as we also have families in towns such as Carnoustie and Monifieith.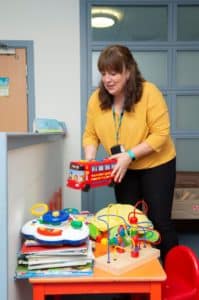 I started off training as a nursery nurse because I  knew from a young age that I wanted to work with children. In 1988 I started general nurse training and during that time I did a placement with a health visitor which covered a rural area and I really enjoyed my 12-weeks. I followed my nurse training by completing midwifery training and started working in the community in 1995 as a midwife. It was definitely a setting I enjoyed, and I had visions that I would be staying in the community. Health visiting appealed to me because I particularly enjoyed building relationships with mothers and families, and I pursued the training a few years later. I've been working in community nursing roles now for 24 years, with most of that time spent in health visiting. I've always loved the relationship you can have with families when you see what really matters to them in their own environment.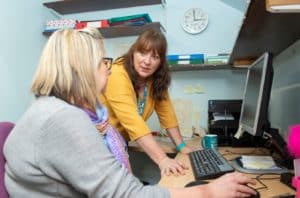 I think the biggest part of my work over the last couple of years is the embedding of the Universal Pathway across Angus. It offers families 11 home visits undertaken by a health visitor before the child turns five – the initial eight occurring in the first year. It's now embedded and is making a big difference. The key issue is continuity because it allows that relationship with families to develop over time. As an expert health visitor I know how to listen deeply and notice small things that may be really important. I think the biggest way I make a difference in my current role is supporting health visitors when they face challenges or they have identified concerns. My role is in enabling them to do the best for the children, by providing them with an opportunity for reflective conversations and supervision. One of the things I was concerned about when moving into a leadership role was having less time with families. I might not have as much contact but I am motivated by working alongside the team to ensure they have the skills so they can work well with families. I am always encouraging them to make positive changes within their practice, listening to the needs and preferences of families and trying things differently with my support. I actively encourage staff to become involved in innovation and change as I see the way in which this increases ownership and motivation.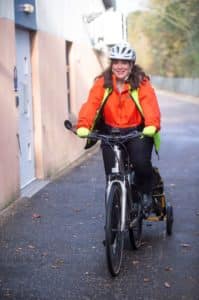 My expertise is in my ability to communicate well at all levels, whether with families or senior colleagues across health, education and social care. It doesn't matter who you are visiting, they need to be able to understand what your concerns are and yet feel safe and supported. The ability to have courageous conversations is a key skill when carrying out an assessment. It's about putting information across sensitively and it's about balance – looking at a solution rather than focusing on problems. Health visitors are experts in working with families, asking them how they think we can get them into a place where the child can achieve their best, inquiring with them what sort of support they think they might need.   
The importance of open and honest communication and deep listening is essential if we are to establish effective relationships. I am an experienced health visitor with a range of knowledge and skills, I believe this gives me credibility as a team leader. I use my skills and strengths to role model an enthusiastic, positive attitude, encouraging and inspiring individuals I work with.