Lucia Condron
Senior Practice Nurse
Methilhaven Surgery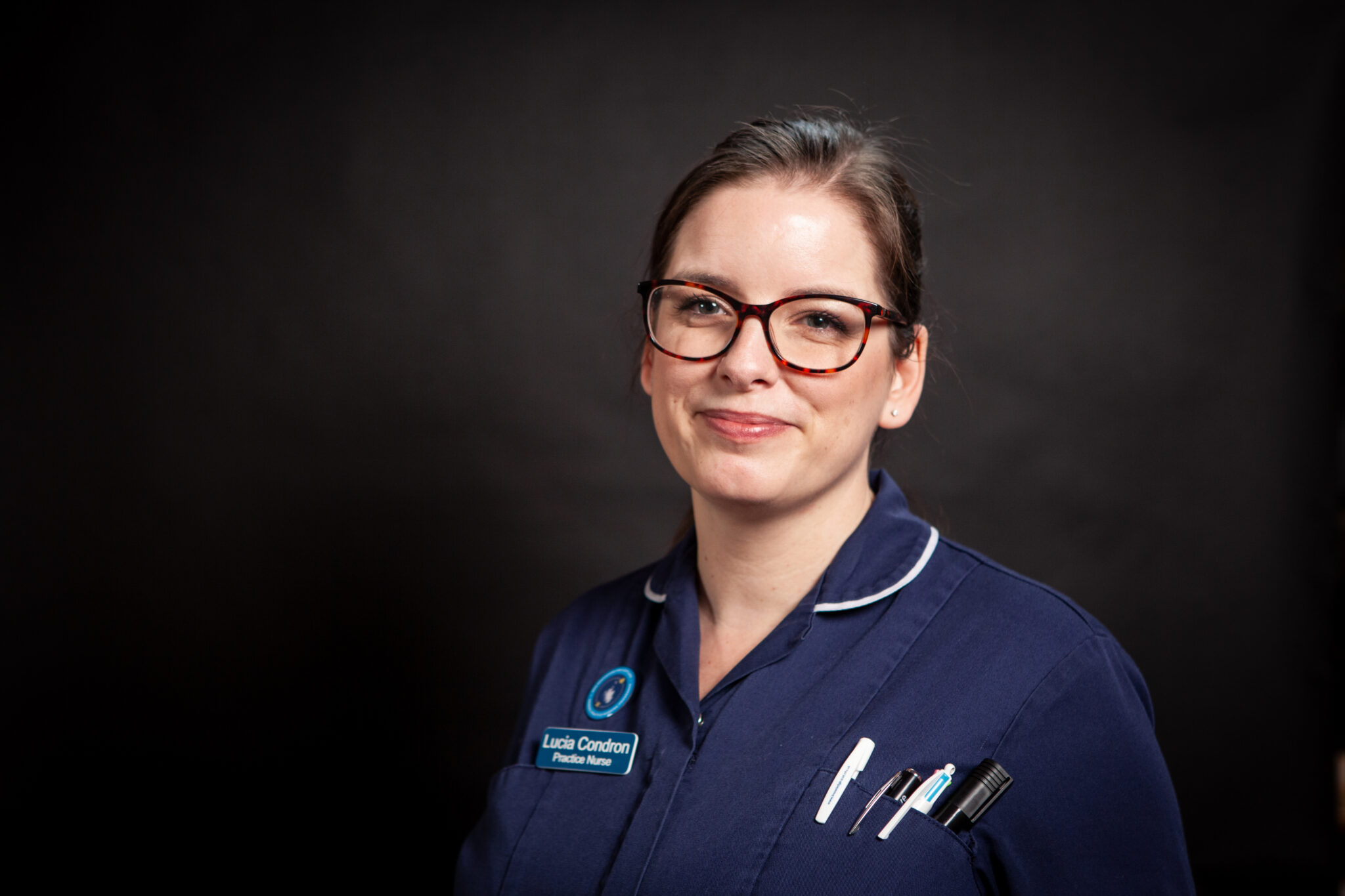 Lucia was an experienced surgical nurse before moving into general practice nursing which fitted better with the needs of her family. 
"I've always wanted to be a nurse, but my priorities shifted when I had my kids. As a surgical nurse I had been doing long shifts at anti-social hours, sometimes three days in a row. It became untenable and so I set my sights on general practice nursing where the hours would fit around my homelife." 
"Finding a general practice role wasn't as straightforward as I hoped. My daughter had a horrible chest infection that turned out to be a collapsed lung and it was a fortuitous conversation with an out of hours GP that eventually led me to my current role." 
After taking the job in general practice Lucia was accepted on to a General Practice Nurse (GPN) course run by NHS Education for Scotland (NES). 
"The GPN course challenged me and helped consolidate my expertise and translate it to a different setting. The positive impact this course has had on my practice will stay with me forever. GPNs are employed by a surgery rather than directly by the NHS and the tasks required vary from practice to practice. My formal studies taught me the skills to take on management of long-term conditions, something the practice needed. This in turn freed up the community ANP to focus on other areas of care and reduce visits to the surgery." 
"My training has also allowed the practice to offer a more streamlined experience for those with multiple conditions. Instead of relying on practice led appointments, people can request support at any time." 
A person-centred approach is something everyone benefits from and to Lucia that means paying attention to the details. 
"The minute you walk out of the room to call a patient through you're already beginning your assessment. How someone presents themself can be an indicator of their mood. Are they tidy and well put together, dishevelled, tired looking? These can all be clues as to how best approach things. My favourite thing about my job is that after meeting someone several times I get to know them. I learn the unique ways they express themself." 
Listening attentively to people's needs and attuning to where they are through circumstance and life stage is critical in primary care. 
"The patient should always be the centre of things. As nurses and doctors, we're not here to impose ourselves on people, but to share the knowledge we have to make their lives better. In some respects, I think we should be doing more. When people talk to me about their experience with menopause, I feel like we should be doing more. If we all jump up and down at the same time we can cause and earthquake, it's about committing to those small changes." 
The Queen's Nurse programme enabled Lucia to recognise the importance of self-care for herself and her colleagues. 
"Fighting for fairness for everyone includes fighting for nurses and doctors, too. Sacrificing yourself on the altar of healthcare isn't an effective way to provide care." 
"I'm a people pleaser and I don't like to rock the boat at work. My family call it Irish martyr syndrome, not putting our own needs above those of another person. Completing the Queen's Nurse programme has helped me to acknowledge that what I do is important. Seeing other community nurses and gaining an understanding of our wide and varied roles has been eye opening. The respect for one another is strong. We're not just nurses and we shouldn't allow a sense of guilt or dedication to let us be taken advantage of." 
"Kindness is a bottomless well that you can draw from. Patient interactions benefit when you look after yourself." 
Lucia sees every appointment as an opportunity to help somebody. 
"I am both the treatment room nurse and the practice nurse. My day ranges from wound dressings and blood pressure checks to helping someone with mental health concerns." 
"Empathy comes naturally to me. I can't always sympathise because I haven't had the same life experience, but I can tune into someone's feelings. I'm good at talking with more challenging patients because I'm thick skinned. I don't take it personally if someone just needs a moment of catharsis." 
However, the disruption of COVID-19 made work particularly difficult for surgery staff when trying to return to a more regular service. 
"We tried to reopen our appointment book based on pre-COVID timings, but it just wasn't a sustainable system. People had stored up their concerns so as not to overwhelm the surgery during the pandemic and every appointment ran over. Staff were running later and later as the day went on and it was creating unnecessary stress."  
Lucia's experience on the Queen's Nurse programme allowed her to reassess these challenges. 
"We built-in catch-up slots to give us that breathing space and it alleviated the pressure almost immediately. I always thought I was a pessimistic person, but I'm really not. I may be anxious about being late for clinics or concerned when things need to be adapted but I can always see the silver lining or solution. That's what makes a good nurse, it's not about perfection, it's about trust."