Pauline McIntyre
Care Home Nurse
Bishopton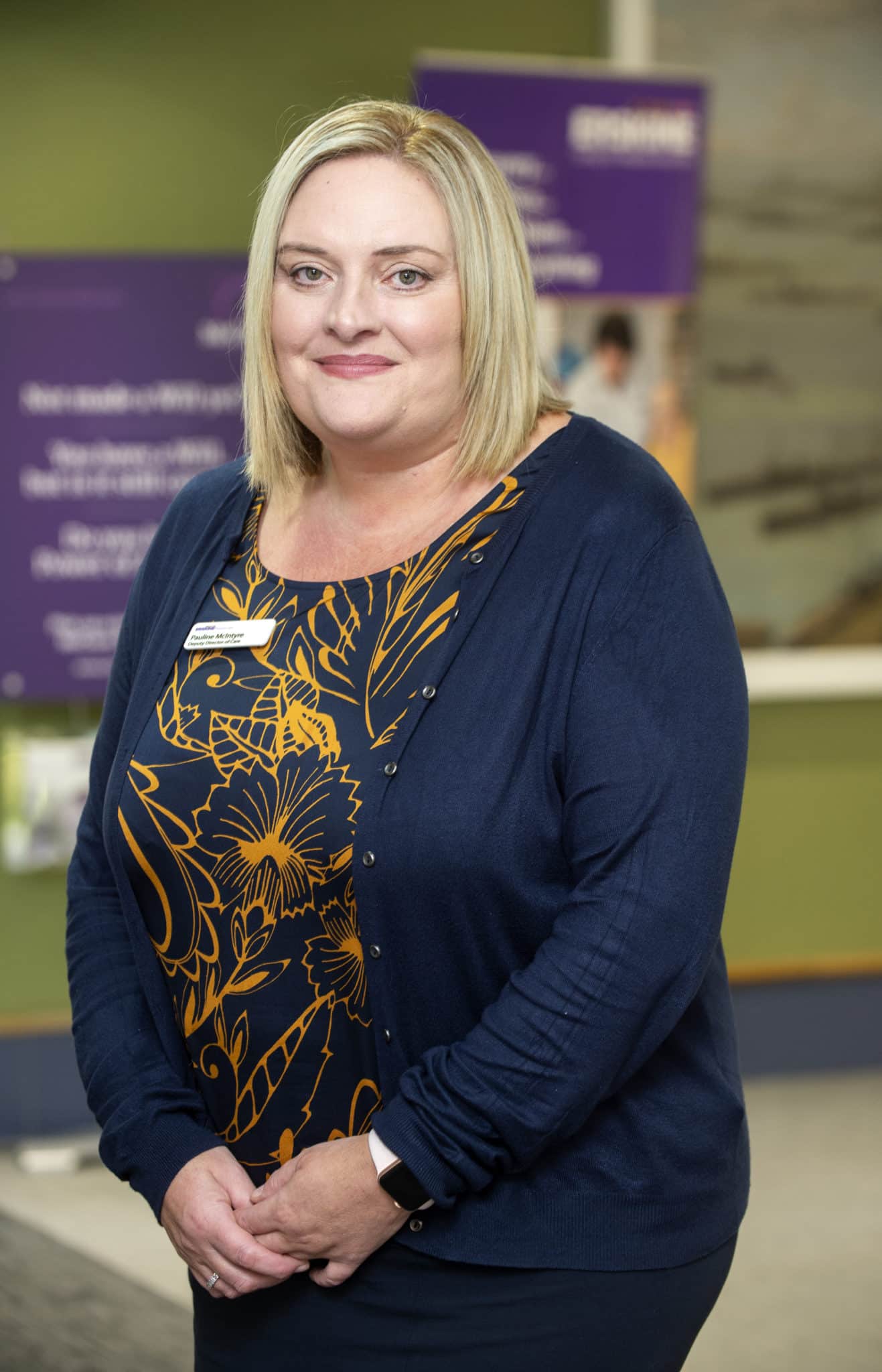 From a very young age my caring nature showed with the close relationship I had with grandparents and other members of my family. My aunt was a nurse and I followed in her footsteps, my brother and cousin have since followed.  I am Deputy Director of Care with the veterans' charity Erskine. There are four homes across Scotland – Edinburgh, Glasgow and two homes in Bishopton, providing care for ex-service personnel and their spouses. We are a forward thinking organisation, not afraid to develop nursing practices and have a range of specialist roles.  In two of our homes we use a digital system to refer to our own Advanced Nurse Practitioner who triages referrals, dealing with most of the requests.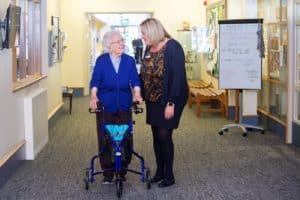 After working in various hospitals since qualifying as a nurse, an opportunity became available to work at Erskine in 2003. My grandparents were in the Royal Electrical and Mechanical Engineers and Argylls so this had a personal connection and I have been at Erskine ever since. I've held a number of roles – Night Sister, House Manager, Practice Development Nurse, Clinical Governance Manager and now Deputy Director of Care. After 16 years in a hospital setting, it was daunting arriving in the community when I didn't have the same clinical teams to respond when I lifted the phone. The variety of roles I have held help me to support others in the care home where each day is different and we find ourselves giving the kind of care you might receive in an acute medical environment or a hospice care setting. Erskine truly is a fabulous place to work, staff take pride in the high standards of person-centred care that we offer.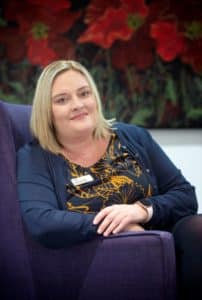 The role of a registered nurse in a care home is both rewarding and challenging. The complexities I deal with test my knowledge and skills whether making clinical decisions or resolving complex dilemmas; care home nurses are truly expert generalists. I hold a leadership role within Erskine providing professional support to staff at various levels. It is essential to have a broad knowledge in all aspects of nursing and healthcare, in my role I need to be expert in Clinical and Care Governance and Quality Improvement. Working in a care home is a privilege – I work in the residents' home. The skills and experience I have gained over the years have helped me develop to be the skilled nurse I am today. Not only do I support the Director of Care over the four homes, but I have to respond individually to all our resident needs or concerns mainly on the implications of medicines, risk assessment ensuring residents live safely in their homes. I would encourage anyone, whether newly qualified or experienced, to choose care home nursing in their career. Care homes are one of the greatest experiences you will have, teaching you about people and about relationships. A care home is a place where you will learn about the lives of those you are there to care for, you'll hear about their achievements, about hopes and dreams, about fulfilled and unfulfilled ambitions. Fundamentally a care home puts people at the very centre of our learning every day, it's a great opportunity for every nursing career.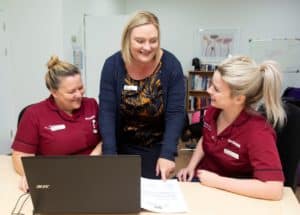 A resident whose health was not good wanted to attend her grandson's wedding. I met with the family, the House Manager and staff team to plan the day and give the staff who were escorting her an opportunity to prepare for any situation they may face as the resident's health was deteriorating. We worked together to ensure that the staff had confidence to deal with a range of scenarios which might arise. As it was the resident's wish to attend the team pulled out all stops to make it happen. The big day went ahead, the resident was dressed 'like the Queen', had a great time and the newly-weds and family have beautiful memories and photographs to cherish for generations to come. A great example of truly person-centred care.