Rachel Morrison
Multiple Sclerosis Specialist Nurse
NHS Western Isles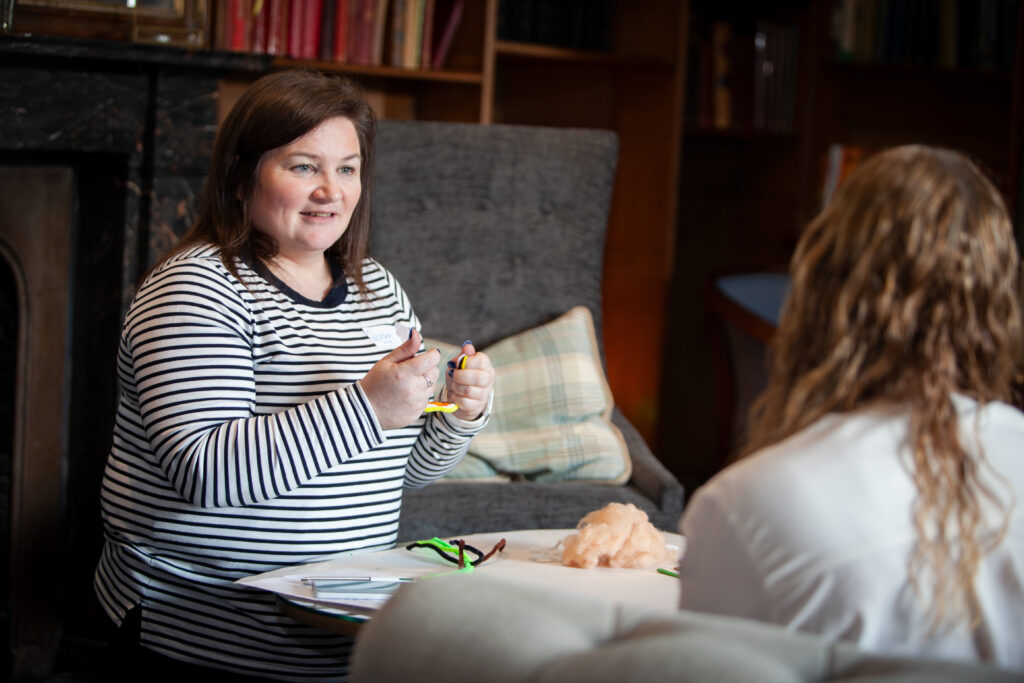 I have been working in nursing for over 30 years but I started in the acute sector providing care for the elderly. Moving from acute care roles to end-of-life care felt like a natural progression toward community nursing. Moving home meant I had many opportunities to adjust my career path and in the end it was a pilot scheme up in Orkney that led me into MS nursing specifically. I've never looked back.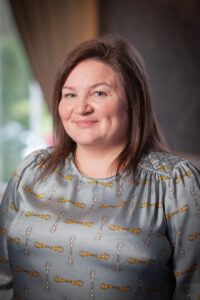 I hope to make a difference by promoting inclusive consultations that will allow patients to be more relaxed and willing to engage with both their illness and treatment. As a professional with experience, it can be challenging not to promote your own agenda and I make sure to remember that it's what's most important to the patient that matters. People with MS may have difficulty discussing all their symptoms, particularly those related to sexual dysfunction or bowel and bladder. I have found that using charts can encourage a more open discussion just by putting these topics on the table.
Delivering service should be a partnership between patients and healthcare staff. I believe that listening to those I am treating allows me to provide bespoke care that empowers patients with MS.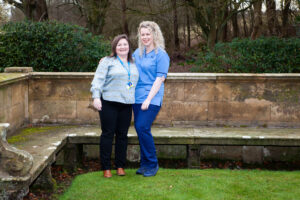 The Queen's Nurse programme has allowed me the time to reflect on my own professional development. Going to the workshop in Balbirnie I had an instant connection with the other candidates, although we were from different disciplines, we somehow shared similar stories and concerns. The programme has inspired me to look at service levels, connect with other professionals and the framework that supports the care I am able to provide. Being an MS specialist nurse means I can be with a patient from diagnosis to discharge, and so my knowledge can benefit many sections of the framework.
I was aware of self-care and wellness practices already having introduced Tai Chi and some Capacitar led workshops to my patients however the programme encouraged me to practice what I preach.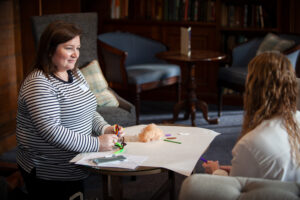 My role as an MS Specialist Nurse is made even more unique by my location. Working in the Western Isles means my caseload covers nine islands and my job requires a lot of travelling. I was involved in setting up a localised MS service, prior to this, the patients had to travel to the mainland for treatment.
Making a difference in how people handle their diagnosis is huge. The diagnosis of MS often comes in your 20s and 30s when life is just taking off. Those I care for immediately picture a wheelchair or the potential limitations a diagnosis of MS conjures up for them. It's so important to be with someone as they embark on that journey so that you can provide guidance and ensure everything is put into perspective. Signposting people to the places where they can get support and being aware that you're not the only support they have is also key. There is a wider network of care that I am passionate about connecting service users to.