Sally Walton
Senior Charge Nurse (Community Children's Nurse Team)
NHS Dumfries and Galloway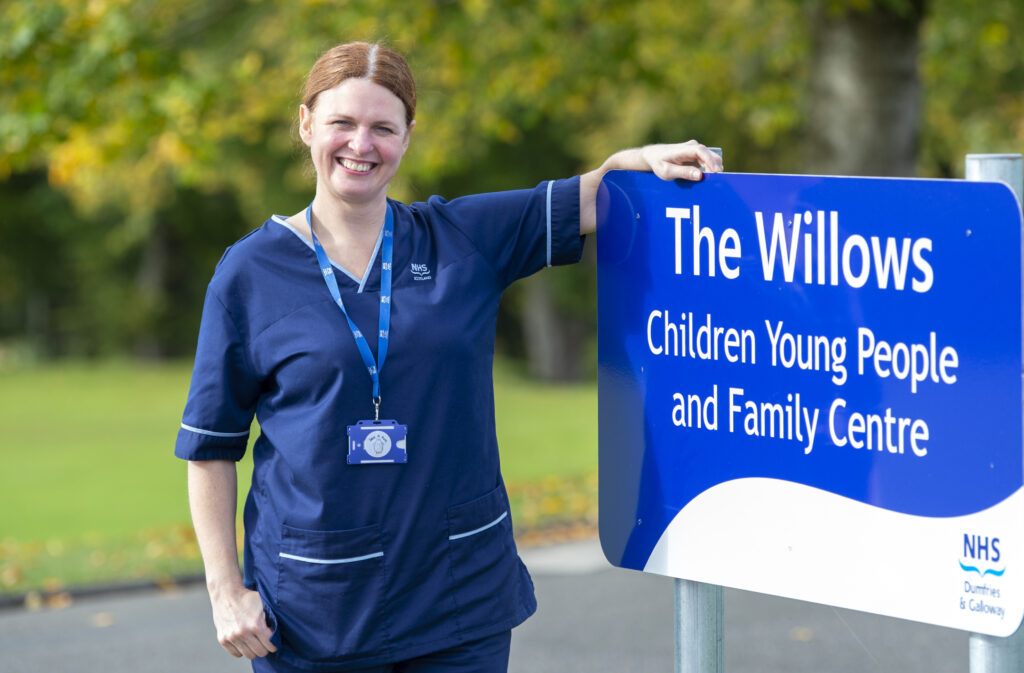 I originally worked in a hospital but moved into the community as a Health Visitor. I have always felt that you get to know families a little better at home and in a different way. Being in a home environment lets you look at the process more holistically which just means you get a well-rounded view of those you care for. Where hospital is your environment as a nurse the home is their environment, you're a guest there. Yes, someone might have an illness, it may be chronic, but the help they need just forms one part of their normal life. Getting a child back to school and supporting their parents requires a partnership. I was inspired to move into the community so that I could be a partner in ongoing care.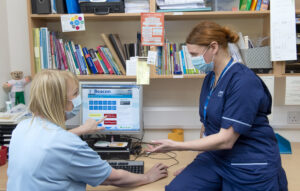 I want to empower young people and their families so they can manage their condition. Part of that is limiting the potential side-effects that arise if conditions are not properly managed. In conjunction with education and social work I strive to make sure their support network is there, preventing young people from having to go back into hospital where possible and helping with their return home if they do need to be hospitalised. Some of the children I support are under the care of an oncology unit or a rheumatoid specialist. By managing the relationships between the specialists and the rest of the clinical network I hope to keep things feeling as unintrusive as possible. Linking up with specialist teams in bigger cities like Glasgow ensures that children and young people in rural areas get the same level of specialist care. I work really hard to keep communications open with other professionals so that I can keep the families I care for really well informed.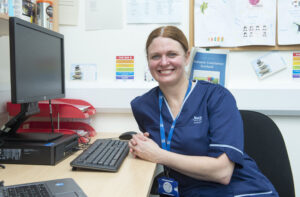 The programme has given me confidence and a better self-awareness of who I am. I am connected with my own values and that makes me a more confident leader, more self-assured about my own decision making. This mindset has encouraged me to be less responsive and be more mindful, to take the immediacy out of my responses when there is time to think. Just pausing gives me a clearer awareness of my own emotions and how they relate to the outcome of an interaction. Having coaching has allowed me to reflect on a specific situation privately without the pressure of the moment. There are different ways to manage situations and people, different leadership styles for each. I have learned that it is fine to be firm and that makes me feel more resilient and reliable. I remember once should have said to someone, 'No that can't happen' but instead I said a sort of noncommittal 'Maybe' – that would never happen now.
For my team I bring elements of mindfulness into our daily meetings. I hold pause and reflect sessions with staff to share the benefit of the programme with others. I also show them how my perception has changed when dealing with the media or with management. I now believe in my own professional value and the importance of my team in a way I can explain to anyone, regardless of their position. It's energising to have challenging discussion and promote real change.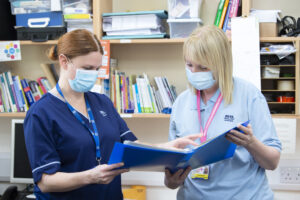 When COVID was announced initially there was the panic of potential redeployment. Many of the children on our caseloads were shielding and I had to look at our workload and see what we could put on hold and what we needed to focus on. Decisions that come with a tremendous amount of pressure. A lot of hospitals were discharging children home earlier, three or four days after surgery so the pace of everything felt increased. Children and young people with chronic illnesses still needed procedures so there was the management of effective PPE when going in and out of those services.
I bought trainers to go running. None of us can run away from this pandemic but you can at least be with your own thoughts when running. Practices like meditation and yoga, which I've always had an interest in, have now become some of the escapes I rely on to keep going.
Since this interview, Sally has taken on secondment as Nurse Consultant in Public Protection.