Twenty community nurses have been awarded the title of Queen's Nurse, marking the first time the honour has been made in Scotland for almost 50 years.
They were selected earlier this year to take part in a nine-month development programme run by the Queen's Nursing Institute Scotland (QNIS) for their high quality, compassionate nursing care.
Among the group to receive the title is a midwife working with asylum seeking mothers in Glasgow, a nurse in charge of caring for people who find themselves in police custody in Edinburgh and an advanced nurse practitioner who is the only healthcare professional on a small and remote Orkney island.
Also included are practice and district nurses, school nurses, a mental health nurse, health visitors, a care home nurse and a Parish nurse.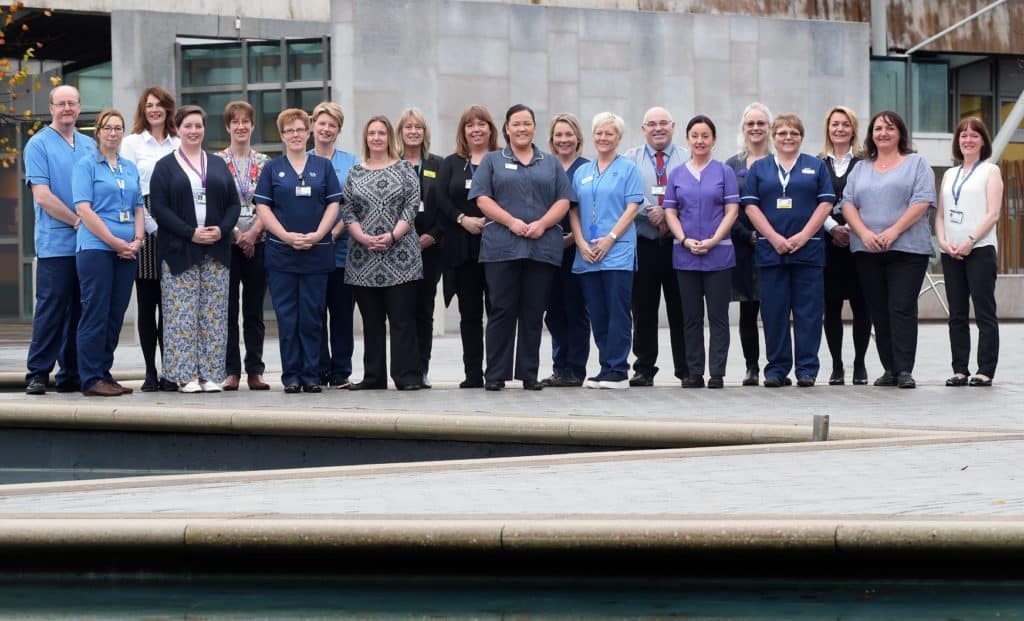 Queen's Nursing in Scotland dates back to the late 19th century, when nurses trained at Institute sites across the country, including Edinburgh's Castle Terrace until 1969.
The decision was made to reintroduce the title to Scotland in 2017 following the precedent set by sister organisation the Queen's Nursing Institute (QNI), which represents the rest of the UK. A Scottish programme was then developed after extensive consultation with health and social care leaders.
Clare Cable, Chief Executive and Nurse Director of QNIS, said: "These 20 exceptional individuals can be deservedly proud of being awarded this prestigious title.
"From the late 1880s, Queen's Nurses were social reformers who were taking public health into people's homes to help families take better care of themselves. The modern Queen's Nurses are building on this proud heritage – sharing this pioneering spirit to improve the health and wellbeing of the communities of Scotland.
"Their roles vary, from bringing care to some of society's most vulnerable and marginalised groups to supporting people in mental distress or end of life care.
"They represent the geography of Scotland, from rural communities and small islands to concentrated areas within the big cities, but they all demonstrate nursing excellence which makes a real difference to the lives of the people they work with.
The 20 community nurses will be presented with a certificate and badge during an awards ceremony in Edinburgh on Friday December 1 by guest of honour Prue Leith – judge on the Great British Bake Off, who is also Chancellor of Queen Margaret University.
During the event, a performance will be held by Scotland's Farmers and Farmers' Wives choir, who is launching a single to raise awareness of mental health issues.