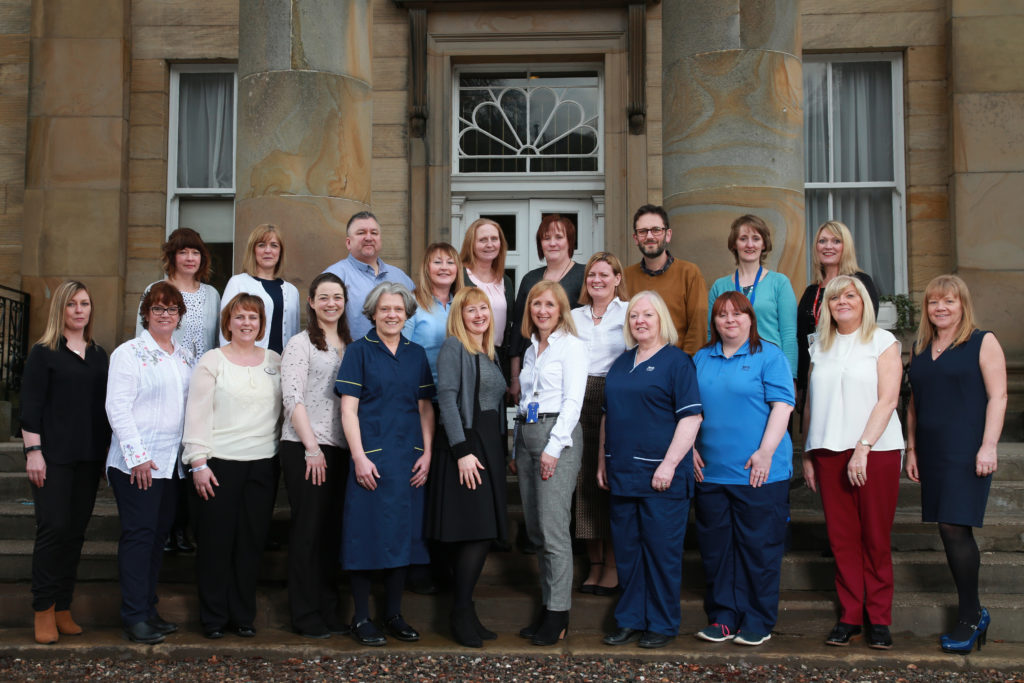 The Queen's Nurse title is awarded to 20 candidates each year who complete a nine month 'journey of discovery'.
Nominations for the third year of the Queen's Nurse programme are now being invited from health boards and other employers. We have asked for nominations by 4th October 2018.  The closing date for candidate applications is Thursday 15th November 2018 at midday.
To read more about the return of the Queen's Nurse title click here, and about our current Queen's Nurses here.
We are inviting applications from NHS Boards, third and independent sector employers. You must be nominated by your Executive Nurse Director (or equivalent). If you have had discussions about being nominated, you may find the following guidance helpful in considering whether this is an opportunity which would interest you:
Before you embark upon completing the application form please ensure that you have been selected for nomination by your employer. The application form requires a great deal of thought. Please allow a few weeks to complete it and leave time to to ask others to read it and give you feedback. It is designed to be an enjoyable process as you reflect on your personal and professional journey as a community nurse.
For many years now nursing education has been based on reflective practice and this is the basis of questions 2 & 3 of the Queen's Nurse application form. If you have undertaken the new NMC revalidation process you may well have reflective accounts which you can use.
Please find below the application form to be completed by the candidate, and the organisational support form to be completed by the sponsoring line manager and signed off at executive level.
Both forms should be returned by midday on Thursday 15th November 2018.
We recognise that this might feel overwhelming at first, so a number of previous candidates have agreed to share their applications to help and inspire you, they can be found below:
Community mental health nursing example
Respiratory care nursing example
Substance misuse nursing example
Whilst names have been removed we have not been able to fully disguise the identities of those who wrote them.  Please treat the information with sensitivity.
If you'd like to know more about the programme and the difference it has made, the current candidates and those who are already Queen's Nurses have said they are happy to be contacted. You can find their email addresses here.