Showing resources with Topic: activity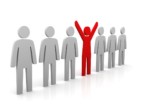 This project will develop and test the role of a Peer support worker in the delivery of community mental health services. The Peer worker will support those most excluded; people with severe and enduring mental health problems to engage in physical activity, for example by leading walks.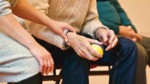 This project seeks to improve the participation of older people with dementia and their care givers in activities during visiting time in a community hospital setting. Meaningful participation in activity creates improved conditions where people with dementia will be able to improve their health and wellbeing.