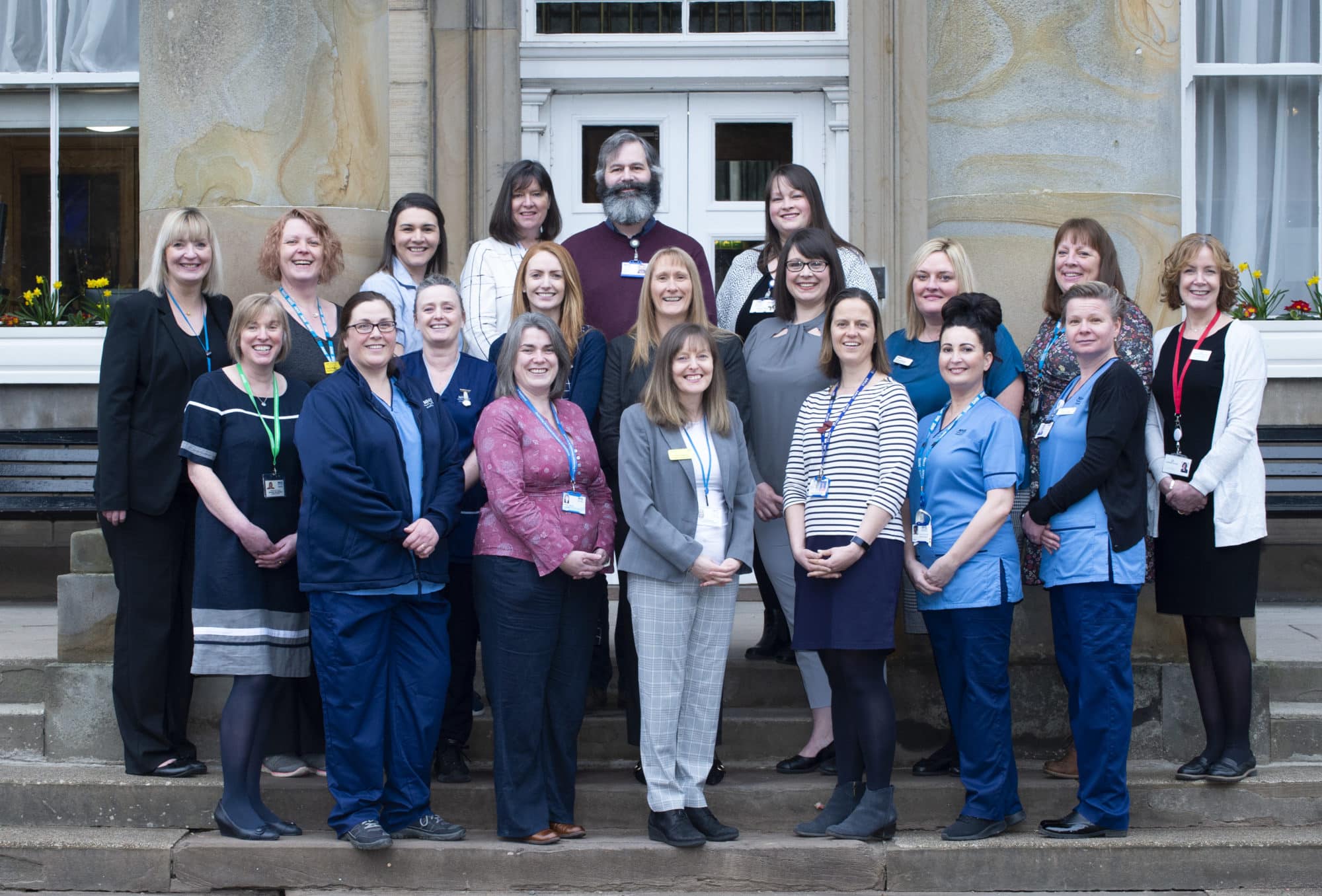 The 2019 Queen's Nurse development programme has started with 20 community nurses from across Scotland gathering for a week-long residential.
The candidates were selected last month to take part in the programme, now in its third year, and they were brought together for the first time at Balbirnie house in Fife this week to begin their nine-month journey to becoming Queen's Nurses.
Nurses working in GP practices, schools, care homes, a hospice and in people's homes across the country are included in the group.
Health visiting, midwifery and district nursing are all represented within the 2019 cohort as well as specialists in Alzheimer's and cancer care.
Community nurses bringing their clinical expertise to specialisms such as sexual health, learning disabilities, homelessness and mental health are also part of the group.
All candidates were nominated by their organisations for demonstrating high quality, compassionate care. They completed a written application and were chosen to go forward for the programme after attending a selection event where they impressed a panel of nursing leaders.
The programme consists of the week-long residential, which involves masterclasses, small group learning and conversations with inspirational leaders, as well as two further workshops held in June and October.
It is described as a journey of discovery, with an emphasis on self-care, mindfulness, deep reflection and connecting participants with their creativity.
Each nurse commits to developing an issue which will have an impact on their practice and benefit their community, which they work on through monthly coaching during the nine months.
The 2019 Queen's Nurse Candidates are detailed below
| | | |
| --- | --- | --- |
| Name | Job Title | Board/Employer |
| Alison Bunce | Compassionate Inverclyde Programme Lead | Ardgowan Hospice |
| Gabriela Maxwell | Advanced Nurse Practitioner – Primary Care | NHS Lanarkshire (Forth Valley from March 2019) |
| Jeanie Gallacher | Community Mental Health Nurse/Team Leader | NHS Dumfries and Galloway |
| Debbie Wishart | Health Visitor (Community Practice Teacher) | NHS Forth Valley |
| Gayle Ridge | Homeless Charge Nurse | NHS Ayrshire and Arran |
| Fiona Mason | Senior Charge Nurse – Learning Disabilities | NHS Borders |
| Julie Fitzpatrick | Professional Nurse Advisor – Learning Disability Services | NHS Greater Glasgow and Clyde |
| Mary Kinninmonth | District Nurse Team Leader | NHS Fife |
| Jen Grant | School Nurse and Practice Teacher | NHS Fife |
| Nikki Forsyth | Health Visitor | NHS Grampian |
| Christina Guinnane | Community Midwife | NHS Lanarkshire |
| Keri Hollis | Team Leader – Health Visiting | NHS Tayside |
| Lindsey Griffin | Team Manager – Integrated Community Mental Health Services | NHS Tayside |
| Kirsten Kernaghan | Advanced Nurse Practitioner – Sexual Health | NHS Lothian |
| Jane Douglas | Executive Care Director | Queen's House (Kelso) Ltd |
| Steve Mullay | Alzheimer Scotland Clinical Nurse Specialist | NHS Shetland |
| Maggie Wilkieson | Community Macmillan Clinical Nurse Specialist | NHS Highland |
| Joanna Taylor | Senior Community Staff Nurse | NHS Highland |
| Pauline McIntyre | Deputy Director of Care | Erskine |
| Elaine Wilson | Practice Nurse | Riverside Medical Practice |