Staff members at the QNIS office at Castle Terrace were delighted to welcome two unexpected guests this week.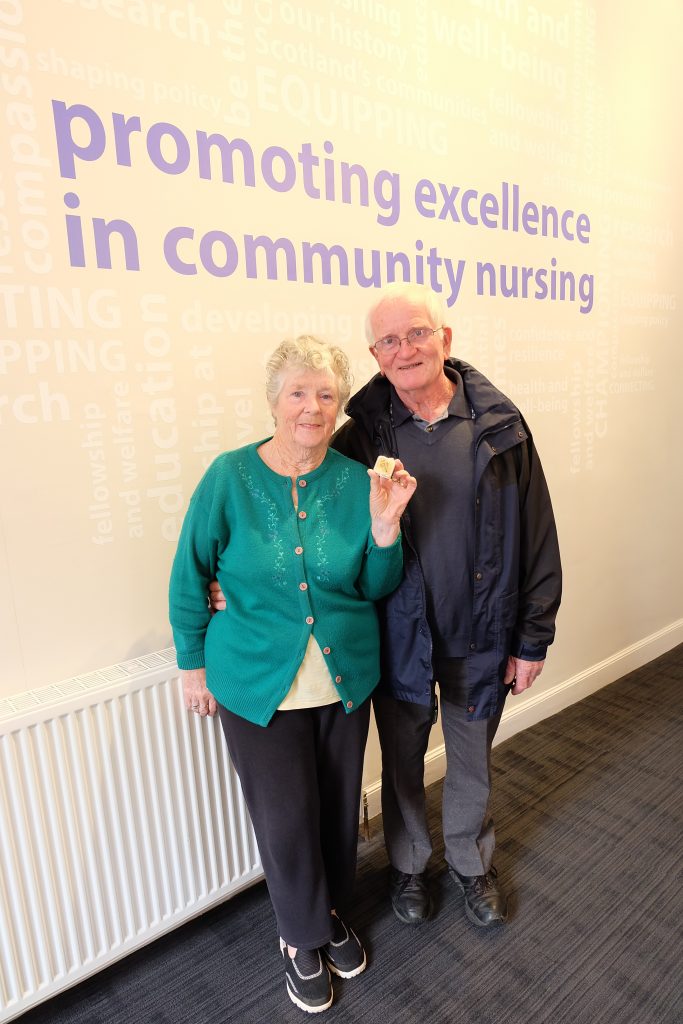 Retired nurse Pat Healy had travelled from Australia with her husband for a trip to see their extended families in Scotland and Ireland when she wanted to make a visit to a place close to her heart in Edinburgh.
The 78-year-old, whose maiden name was Ross, trained as a Queen's Nurse at Castle Terrace in 1962 and had not been back to see the building since setting sail for the other side of the world in 1965.
She now lives in Western Australia with her husband Tim, 79, and they have five children and 11 grandchildren.
The couple, who have been married for 45 years, were welcomed into the QNIS office by staff who were thrilled to hear Mrs Healy's memories of training in Edinburgh and working in the Sighthilll area of the city.
She said: "Working as a Queen's Nurse were the best years of my nursing life.
"Being a district nurse was challenging but I loved it.
"When working in the hospital you had everyone else around you but being a Queen's Nurse really meant you had to use your own savvy. You had to deal with whatever happened."
Her nursing career in Australia saw her take up a job at a clinic in a remote area – the nearest small town being 27 miles away, with just a collection of farms in between.
She was surprised on starting her new job to be working with a doctor from Scotland but even more shocked to learn the doctor was the sister of one of the GPs at the clinic she had been working at in Edinburgh.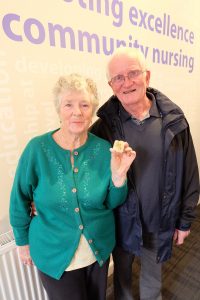 While they were in the office Mrs Healy revealed her Queen's Nurse badge had been lost in a devastating house fire in the 1970s.
Clare Cable, QNIS chief executive and nurse director, was very pleased to be able to offer Mrs Healy a badge to take home with her.
Although it will not replace the original, personally engraved QN badge, it is hoped Mrs Healy will wear it with pride in her corner of Western Australia to spread the message to the other side of the world of the importance of Queen's Nursing in Scotland.
"I haven't been back to the Castle Terrace building since I left and I have such fond memories of being here that I wanted to make sure I came to have a look," Mrs Healy added.
"It was lovely to see the building after all this time and to meet the staff there.
"I always remembered my time as a Queen's Nurse. It was just great, they were really happy times for me and I really believe doing the Queen's work gave me the confidence to take off and leave the country."