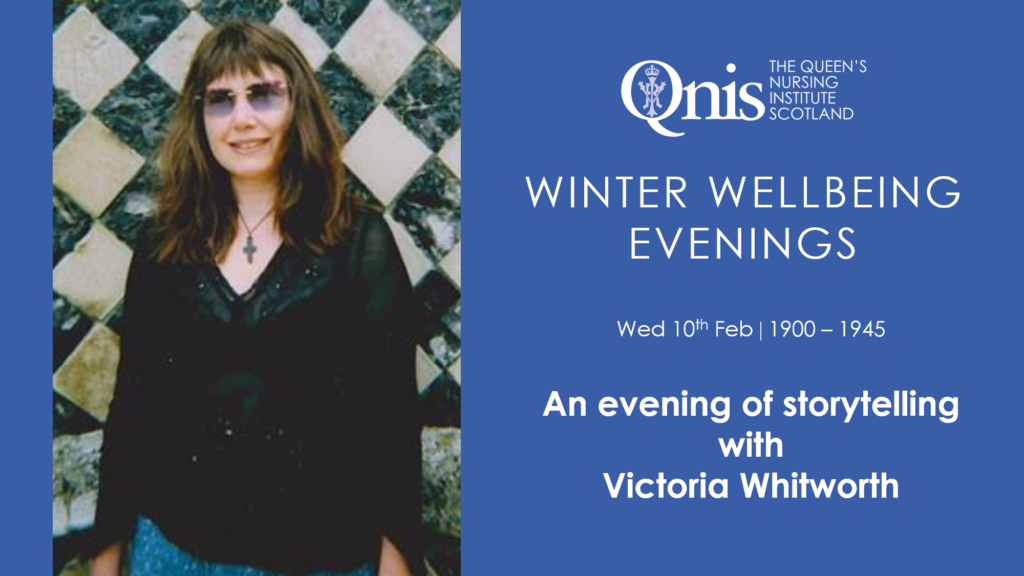 Register for a FREE ticket on Eventbrite
Victoria Whitworth is an author and academic whose research interests focus primarily on Pictish, Anglo-Saxon and Scottish stone sculpture. Having published a selection of fiction and academic texts her latest book 'Swimming with Seals' is a memoir detailing her adoption of free swimming in the cold waters of Orkney. Looking for a means of escape the book documents the four years that transformed her, the relationships she made and the intoxicating natural environment.
We invite you to join us for a virtual evening of storytelling on Zoom webinar as part of the QNIS Winter Wellbeing Evenings. Victoria will discuss Swimming with Seals and her passion for crafting the written word.