As nurses and midwives we have significant expertise in communicating our support and compassion to others, and yet we sometimes fail to show that to ourselves. The resources below enable stillness, moments just to 'be' – to bring healing and loving kindness to ourselves so we can continue to share it with others. We use many of these practices in the Queen's Nurse programme. As we are all different, some things will appeal to you and others will not resonate at all. Therefore, you are invited to take (and share) anything you find useful.
Lunchtime Wellbeing Sessions
At 1PM every Tuesday and Friday we host online wellbeing sessions, with guided practices designed to help give community nurses, midwives, and other healthcare professionals the tools they need to help their wellbeing, and offer practical ways to make self-care a priority in everyday daily life.

Every Tuesday features Capacitar practices – guided meditation, mindful movement and breathwork using Capacitar techniques designed to heal and transform trauma and promote healthy management of anxiety and stress within our daily lives.
Every Friday features self-care sessions – guided sessions that promote recovery and resilience in the workplace, teaching you how to make time for self-care.
Scroll down to watch previous lunchtime wellbeing sessions.
Barriers to Self-care Training Booklet:
This information booklet captures some of the resources already available to support your wellbeing as a healthcare professional.
Nurses and Midwives Wellbeing Resource Booklet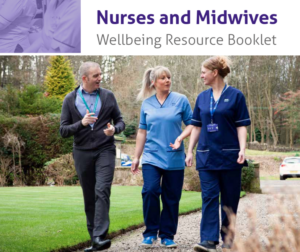 Three meditations
Recordings of Lunchtime Wellbeing Sessions 
Fri 15th April – Setting boundaries for self-care
Tue 19th April – Head Holds
Friday 22nd April – Chair-Based Yoga
Tuesday 5th April – Switching
Fri 8th April – Appreciating the small things
Tuesday 12th April – Emotional or Energy Tapping
Fri 25th March – Five Finger Breathing and Body Scan
Tues 29th March – Acupressure for calm and balance 
Fri 1st April – Your inner voice and the story we tell ourselves
Tues 15th March Capacitar Practice – Chakra Tai Chi
Fri 18th March – Self-care is not self-indulgence
Tues 22nd March – Capacitar Finger Holds
Blogs on Wellbeing
Capacitar practices for wellbeing
Capacitar means empower in Spanish. You can find more information about Capacitar on their UK website and they also have this helpful Emergency Response Tool Kit based on their vision 'Healing Ourselves, Healing Our World'.
Other useful resources
Wellbeing applications for you to download:
If you're an NHS staff member interested in using one of the apps, the links below will take you through to NHS free sign up pages.

Empower your employees with evidence-based digital tools to proactively manage and improve their mental wellbeing.

Sleepio brings together a team of world experts in sleep science and cognitive & behavioural techniques.

Make every day happier. Do it for yourself, and everyone you love. It only takes a few minutes to find some headspace.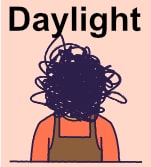 Daylight is your expert guide through worry & anxiety. Learn proven tools and techniques to get out of your head, face difficult emotions, and be more present for the good stuff.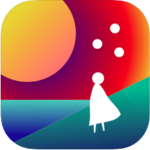 Born at Duke University, Fabulous uses behavioral science to help people make smart changes and build healthy habits. Ready to take your life to the next level?
Free apps and helpful websites for everyone: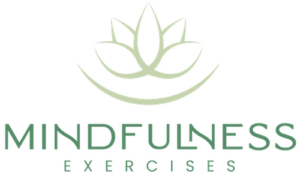 Mindfulness Exercises is an online platform which shares free and premium mindfulness resources for mindfulness practitioners and mindfulness meditation teachers alike. They seek to encourage mindfulness practice, and thereby help more people embody the present moment and live with greater peace and ease.
The new Scottish Government National Wellbeing Hub


When you spend your days caring for others, sometimes it means you're not good at asking for help yourself. The National Wellbeing Hub is a place full of ideas on how to stay well.