We asked some Community Children's Nurses (CCNs) from across the country to tell us who they are, and why they do what they do: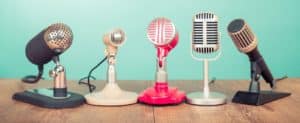 Claire Gardiner is a Senior Staff Nurse with the Community Children's Nursing Team in Glasgow
Why did you become a CCN?
Working in the community setting ensures that you are able to give families the support they need, and provide a more holistic approach to their nursing care package.
You also get to see the environment they are living in and through discussion with the carers, assess what other support systems they have in place, i.e. from extended family members, friends, support groups, social work, etc.
What does a day in the life of a CCN look like?
As a Senior Staff Nurse it is my responsibility to manage the North of Glasgow caseload.
My role consists of caseload management; supporting junior members of staff; delegating tasks while considering knowledge and skills of each staff member; training and educating patients, families and staff members; supporting students; supporting staff to support students; participation in audits; development of nursing documentation; to name a few.
I also have a clinical role of providing patient care to children with acute; chronic; complex; exceptionally complex and palliative care needs.
Example of visits performed in a day may include providing wound management strategies for a child who has sustained a burn injury; teaching a mum how to pass a nasogastric tube and/or providing support to a mother whose child requires palliative care.
I recently visited a young boy who was very anxious regarding changing his gastrostomy button device. By building a rapport with the child, gaining his trust, and providing him with the knowledge and skills required he has gained in confidence and can now change the device with minimal support. This is a massive achievement for him, and highlights the role of the CCN in empowering children and families to manage their own care needs.
How has the role of a CCN changed over the years?
Due to the advancements in medicine and medical technology, the number of children living in the community with complex and exceptionally complex needs has increased significantly.
Children are being discharged home from hospital quicker than previous years, with increasing support needs.
Therefore, nursing documentation has become much more comprehensive and extensive, which is time consuming but essential to be ensure safe and effective care is being provided.
What are your hopes for the future of Community Children's Nursing?
To expand the team with more Band 5s; increase hours of service as restrictive to Monday- Friday 9am-5pm, and expansion of End of Life service, in partnership with acute care and local children's hospices.
Also recognition of the vital role of the CCN within the community setting and acknowledgement that this role is specialised. Further development of CCN qualification in the UK.
What would you say to any nursing student considering becoming a CCN?
Do it! It is a very fulfilling and rewarding role. It can be beneficial to have gained experience in a ward setting first of all. However, we have recently employed a newly qualified Band 5 as the CCN Team was her hub placement. We were able to observe and assess her development over a three year period which enabled the student to gain the essential skills required to works in a community environment.
As a CCN you are able to obtain a wider understanding of the child's world, and therefore support the family unit to improve their quality of life.
What is your impression of the standards?
CCN Teams have historically developed depending on the health needs assessment of the geographical area. Therefore, there can be significant differences in the care model practised within each CCN team.
The standards provide a welcome comprehensive guide for CCN practice.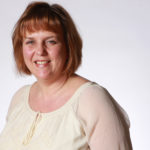 One of our Queen's Nurse candidates from 2018 is Caroline Porter, a Diana Children's Nurse, who was formerly a CCN. She has given us her thoughts on the role as she saw it:
Why did you become a Community Children's Nurse?
I'd worked in the acute setting in adult and paediatrics for 15 years, and was keen to broaden my nursing experience and knowledge. I was becoming increasingly aware of the importance of understanding how these children and families live their lives on a day-to-day basis, rather than how they present in the acute sector.
2. What impact does your time working as a CCN have on your current role as a Diana Children's Nurse for Palliative Care?
The knowledge and experience I gained through my time as a CCN have been invaluable to me in my current role. Understanding the stress and strain of daily living with a child who has a deteriorating palliative condition in the home setting motivates me to lobby and advocate for increased palliative services being available in the community setting.  I also have pre-existing positive relationships with many of the local CCN teams I work with.
3. What would you say to any nursing student considering becoming a CCN?
I would actively encourage any student nurse to prioritise gaining community nursing experience. It's so vital from a person-centred care perspective to appreciate how these children and families live their lives and how their conditions impact on this from a social, education, financial and spiritual perspective. I am actively advocating for rotational posts that include acute and community placements.
4. What are your hopes for the future of Community Children's Nursing?
Having undergone the Specialist Practitioner Qualification (SPQ) in Community Children's Nursing, I am disappointed that this training is no longer available in Scotland. The value of this speciality should not be underestimated and it is vital that investment takes place in this specialist branch, which should also incorporate palliative care training. I am actively working to develop 24/7 out of hours community children's nursing care to be available for children at end-of-life to enable the choice of dying at home being a reality.
5. Do you believe the voluntary standards are important, and if so, why?
I was delighted to be involved in the workshops that contributed to the development of the Voluntary Standards and welcome their adoption throughout Scotland and the UK. In the current absence of the SPQ, they are a welcome resource. They will act as a mapping tool which will allow teams and services to highlight gaps and inequities and areas for future investment and development. The reputation of excellence in community nursing that QNI and QNIS represent adds significant influence to these standards.