The following stories are based on real life scenarios provided to us by NHS Borders Community Children's Nursing Teams. While they were all submitted anonymously, we have added names and genders.
These stories give an honest portrayal of the diverse tasks faced by CCNs every day:
Jane was lead professional for Amber, a child with an inoperable brain tumour. Amber's end of life care was provided at home with effective joint working, led by Jane, with the specialist team at the tertiary hospital, GP and primary care team and the children's hospice. She died at home with her family and Jane is now providing bereavement support.
Karen leads the care for Maria, who requires overnight home ventilation. A significant amount of time has been spent coordinating care, sharing information and involved working in partnership with the family and carers. This input enables Maria to stay at home with her parents.
Julie is a young person with complex health needs transitioning to college and adult day care services. Her CCN, Leigh, has worked jointly with the adult learning disability team, GP, district nurse, social worker and day care centre staff and provided training so that adult services can continue to support and safely care for Julie.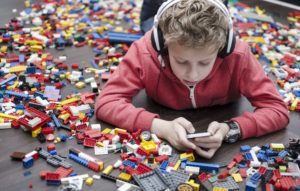 Colin has cancer, and has required support to attend school following a prolonged period of absence due to illness. The CCN, Mark, has worked jointly with school staff, providing advice and information about infection control and ensuring that school staff have an understanding about the impact of the treatment Colin was having and the impact on their education. Additionally Mark has provided advice and support for Colin's family, in particular his brother.
Mary has complex needs and a life limiting condition. Her mother can be extremely challenging and is often in conflict with professionals. Nadiya is the lead professional and has had a key role in de-escalating situations and liaising/communicating with the Team Around the Child. Mary's condition fluctuates and can deteriorate quickly, requiring prompt assessment and management.  The level of support includes weekly visits and often daily phone calls.
Luke requires weekly injections, and has these done in school. He was initially extremely anxious about his injections but his CCN, Jennifer, has worked with him to increase his involvement and responsibility in his care.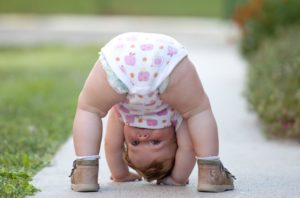 A family had a four month old baby, Charlie, who required wound dressing following surgery. The family had financial difficulties and were glad that Andrew, the CCN, could provide the service, coming to the house to do the dressings.
Harris was a teenager who required bereavement support following the death of his father. This was provided by CCN Louise, who supported Harris and his family to become closer. As a result, his attendance at school has improved; having previously been to the Children's Reporter for non-attendance. Not only has his attendance much improved; his self-esteem is better and relationships within the family have improved.
A family had three children in foster care; all with significant health needs, all with separate carers. The CCN, Jessica, has linked with all three carers to ensure that the health needs of the children have been met, including onward referral to other services. The children have the continuity of the same CCN; the carers have a single point of contact as does the children's mother, who has also been kept up-to-date with Jessica's involvement.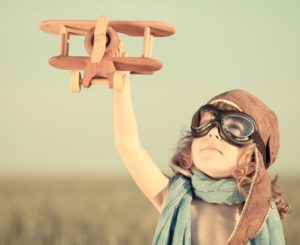 Mhairi was a baby who had a chest infection, who lived with her brother and sister, with their single mum in a rural area. She was reviewed at home by CCN John, rather than forcing the family to travel to hospital.
Healthcare plans and direct communication with housing, patient transport, GPs, schools and interpreters were put in place by Jeanette as CCN for coordination of care for Syrian refugee families. Positive feedback was received for her helpful role.
Karim lives with acute asthma and has spent significant periods of time in hospital. His CCN, Natalie, has worked with him and his family, in conjunction with the multidisciplinary team at the tertiary hospital, to help prevent further hospital admissions. Examples of support include reinforcing breathing exercises and techniques and being able to communicate with the family at their level of understanding within their own home.
We have another example of how CCNs work within a primary health care team. It comes via Dr Carey Lunan, Chair of Royal College of General Practitioners Scotland.
"A GP described a case to me that had a significant impact on his practice. It was more than 15 years ago, following a straightforward pregnancy and delivery, child C was brought in for their first routine developmental check with their GP at around eight weeks old. The GP had some concerns that the child was not yet meeting their development milestones, and arranged a further review in four weeks' time. Unfortunately, in the intervening period, C developed seizures, which were difficult to control, and ended up being admitted to hospital as an emergency. For the next 2-3 months, child C was in hospital undergoing a series of investigations and being trialled on different medicines for the seizures, and analgesics for the apparent pain and distress. The child was eventually diagnosed with a rare and incurable metabolic condition and was discharged home around the age of 5 months, to be followed up by the neurologists. During the time, child C was in hospital, communication between the hospital and their GP was challenging, with delays in paper discharges arriving to the practice, and frequent changes to medications.
"From the age of five months, the majority of child C's care was in the community setting. There was frequent contact with their GP, who visited the family up to three times per week, every week, to provide the complex care that was needed. The child lived several miles from the surgery, and these visits were lengthy, often taking more than an hour each time. C had frequent chest infections, difficult to control seizures and pain, severe constipation and required to be fed through a gastrostomy tube. A significant role of the GP was to support the parents in coming to terms with the diagnosis and to manage their emotional distress.
"At the time of the case, the GP was in early career, and caring for child C was a considerable challenge, both emotionally and practically. There was not the option of communicating by email or mobile phone in the way that there is now; it was landline and paper-based. Over the months and years, he worked particularly closely with the community children's nurse, who provided the main point of contact for both the GP and the parents to the hospital medical team. A specialist GI nurse, and laterally, a children's palliative care nurse were also involved. The GP and community children's nurse would often arrange joint visits, and together they arranged for wider multidisciplinary meetings, when C's care become more complex. As a result of these meetings, a care plan was produced. This was before Children and Young People Acute Deterioration Management (CYPADM) plans had been developed.
"It's interesting to think about how things have changed since then. There are more options for efficient communication now, with email and mobile phone, and of course the Key Information Summary software for care plans. Better technology doesn't always mean more efficient communication though, as we all know. Changes in the GP workforce and workload however mean that this type of intense continuity of care would be difficult to achieve now.  In 2001, many GPs were able to do their own out of hours cover, as the daytime workload was less onerous. This is for many, no longer possible, meaning that families are less likely to be seen by a GP that knows their circumstances. The culture and professional autonomy within nursing has changed too. At that time, nursing colleagues did not necessarily have the risk-management and clinical decision-making skills and training that they have now. The community-based management of patients with complex healthcare needs is now very much an inter-professional effort, relying on excellent communication, consistency of approach, and the support of colleagues, community children's nurses in particular, to enable children to live and die well at home.
"Given the numbers of children with complex needs and the changes in general practice, we need to consider the important role of community children's nurses in supporting families. It is vital we address the education and workforce required within integrated children's teams as we look together at the wider clinical team needed to deliver high quality primary care in Scotland going forward."