Gary Docherty is a Consultant Learning Disability Nurse working across Scotland. In his blog Gary discusses the necessity of adaptability within Learning Disability Nursing, especially during COVID-19, to ensure that staff are able to maintain a person-centred approach when delivering care.
I am a Consultant Learning Disability Nurse working for an independent sector healthcare provider. My role covers multiple services in Scotland and it already felt varied, interesting, and professionally fulfilling; then COVID-19 happened, and I realised just how much more diverse, challenging, and gratifying this career could become.
My role includes delivering the pillars of practice throughout our Scottish Cygnet Health Care services. I support our nurse service managers and nursing workforce with an emphasis on implementing research evidence into practice.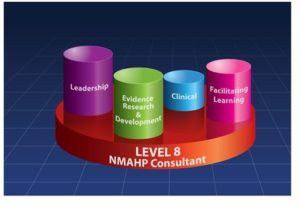 For the last 3 months my focus was shifted to COVID-19 which meant I became an expert on different types of facemask and even trained people on how to `fit-check' masks. I spent time as a delivery driver distributing PPE all over Scotland to our services. I had the surreal task of meeting people in car parks and leaving boxes for them to pick up, always wearing a mask and ensuring I observed social distancing measures. As you might imagine none of these tasks had been outlined in my job description when I became a Consultant nurse 6 years ago. Despite that, I would argue that this adaptability to difficult situations and complex environments is the hallmark of Learning Disability Nursing and something we are renowned for in the UK.
Concerns over COVID-19 affected the entire population settling at the forefront of all our minds and causing an increase in anxieties. Our patients and service users were affected this way, abruptly their world was forced to change significantly. The inability to keep the same routines, familiar staff unavailable to support them, being unable to participate in community activities and at times known faces partially obscured under masks. It was obvious that such significant changes that would influence their mental health and behaviour.
A great concern for me personally was how I could support nurses, quite literally from a distance.
This situation, however, was a catalyst for all staff, from support workers to chief executives – everyone rallied together and concentrated their efforts on supporting all patients, service users and each other. Whether overcoming challenges or just finding new ways to achieve goals while keeping people safe, physically and mentally, the team mentality and availability of experts has been invaluable. The staff too have been supported through increased HR clinics over videoconference and additional clinical supervisions, again making use of technology.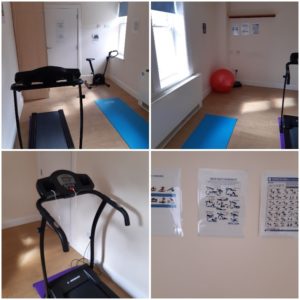 The organisation I work for encouraged staff to share their ideas about how they were supporting patients and service users. An example: in one of our Scottish services the staff recognised how many of the service users were now unable to access their local gym and how important an activity it was for them. Using social media, the staff requested gym equipment that people could loan or donate. After an amazing response, they then converted a room in the service and built their own in-house gym. The service users loved it and it gave them the opportunity to keep active physically and to cope mentally despite all the changes happening around them.
A great concern for me personally was how I could support nurses, quite literally from a distance. I quickly realised that even making a five-minute call once or twice a week was enough to make the nurses feel valued and that someone was there for them and thinking about them. They then informed me how they were making the patients and service users feel connected by arranging phone calls for them, sometimes they arranged Skype and Zoom meetings so they could go on camera with their loved ones.
These last few months have been a massive learning experience for everyone, but I am filled with pride that our service users and patients have continued to receive the person-centred care that they deserve. Adaptability and ability to improvise are characteristics long held by Learning Disability Nurses and it is a pleasure to see them in action, nurses thriving in a rapidly changing world.