On 25th October, delegates from Police Scotland, social work, trading standards, health boards, charities and beyond attended an event at the Grassmarket Centre in Edinburgh.  We are grateful to YOTI, TrueCall and the Burdett Trust for Nursing for sponsoring the event.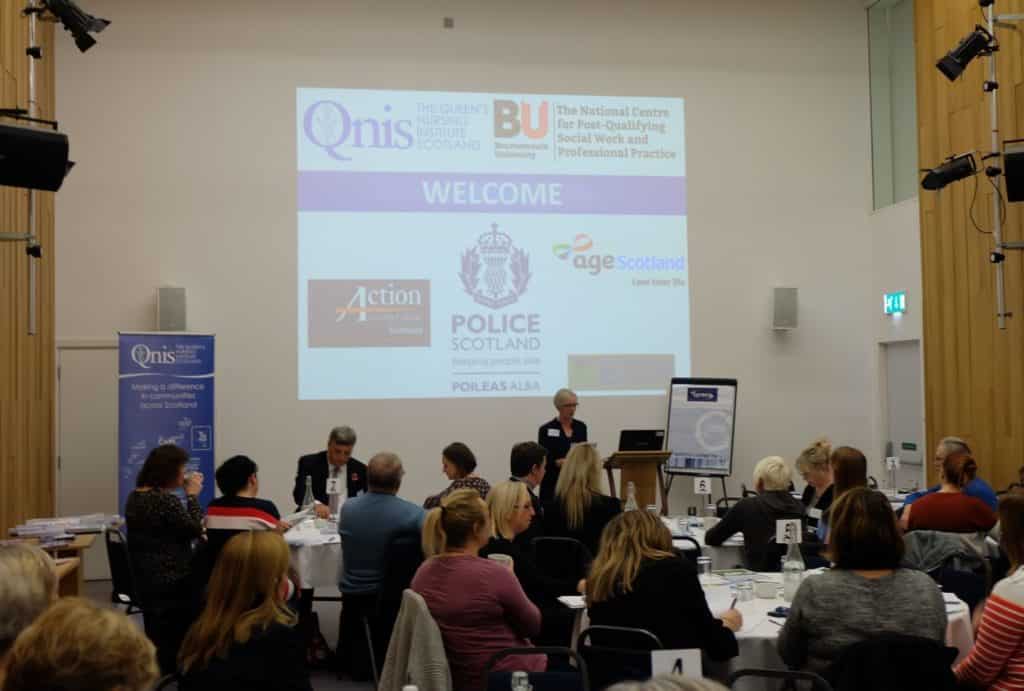 The purpose of the seminar was to raise awareness of financial abuse amongst health and social care leaders, and to begin a conversation allowing community health and care staff to engage more fully in effective and creative inter-agency working across Scotland, to protect vulnerable adults from abuse.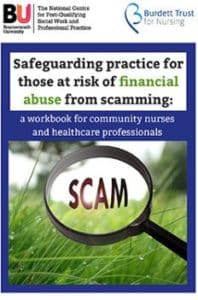 Through presentations and group discussions, delegates were updated on the latest research and policy in the area, and then discussed how to work collaboratively to take the work forward into the future.  In particular, the free workbook for community nurses was highlighted, which offers support.  This workbook was funded by the Burdett Trust for Nursing. QNIS has developed a short Scottish specific piece which highlights the relevant bodies and legislation.  This document should be dealt with in tandem with the workbook.  Both are available to download here, but hard copies can be requested from QNIS or from NCPQSWPP.
Our speakers have given us permission to provide their presentations, along with any resources they mentioned on the day, and also filmed a short video, describing the key points of their presentations.  All can be found below.