The Queen's Nursing Institute Scotland has always been committed to the provision of welfare support to retired Queen's Nurses. Years ago, when many Queen's Nurses remained single and lived in the 'nurse's cottage' during their careers, some experienced significant financial hardship in older age. Today we continue to provide hardship grants for those in need but the emphasis of our welfare work has changed. We have consulted about how we can do that most effectively. Retired QN's were asked what is important to them about our welfare work and these are some of the words they used: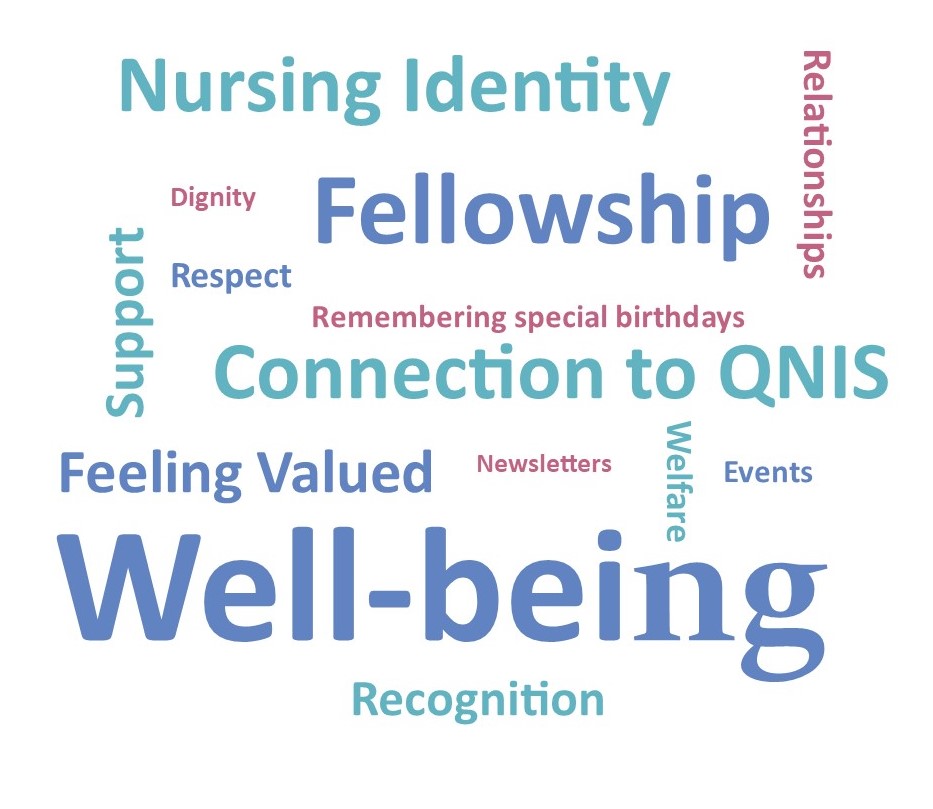 And so we support these important things in a number of ways:
We are only able to provide support for retired Queen's Nurses. However, there are many other organisations that may be able to provide help and support for retired nurses who are not QNs.
The Nurses Memorial to King Edward VII in Scotland
Junius S Morgan Benevolent Fund
The Benevolent Fund for Nurses
Sources of advice and support:
Age Scotland – 0845 833 0200
Silverline – 0800 4 70 80 90
History of our Welfare
Since 1907, Queen's Nurses were offered respite from their work at Colinton Cottage – the home of one of the Institute's founders and Honorary Secretary, Miss Guthrie Wright. Although Colinton Cottage was sold some time ago, the tradition of offering respite has continued, and for many years now we have offered the nurses the opportunity of a holiday at Crieff Hydro, which continues the aim of Miss Guthrie Wright all those years ago.