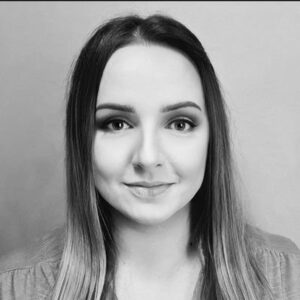 The 25th of November is the International Day for the Elimination of Violence against Women. Community gender based violence nurse Leanne Patrick is a specialist working in NHS Fife. She shares her thoughts on gender based violence in Scotland.
Gender Based Violence nursing is a relatively new and unique specialism within community nursing. There are just a handful of these roles throughout Scotland, where the role was initially developed. This newness brings with it a variety of opportunities and interesting challenges.
Despite Scotland's status as a wealthy and developed nation, women and girls in Scotland experience health inequalities at higher rates than their male peers. This is due to the nebulous effects of gender based violence, which is both a cause and a consequence of female inequality, leading to disadvantage in just about every area of women's lives. A requirement for more strategic responses has been evidenced within healthcare and other public services to meet the needs of women subjected to this type of violence and abuse.
Gender based violence nursing was borne from Scotland's 2016 Equally Safe Strategy, which commits to ensuring women's equality in all aspects of life and ending violence against women and girls. Achieving this requires a whole community response in which everyone is responsible and healthcare professionals play a particularly vital role. Healthcare professionals are more likely than the majority of professions to encounter women experiencing GBV, including domestic abuse, honour based violence and sexual abuse. Over one third of women are affected and cases are increasing year on year. Experiencing GBV has a significant impact on the mental and physical health of women. Shockingly, violence against women is the number one contributor to death, disease and disability in women between the ages of 18 and 44.
Some of the existing work to address this issue has been taking place within Scotland's community nursing teams for some time. Health visitors, for example, have implemented routine enquiry of abuse into their practice and have incorporated healthcare responses to domestic abuse into their universal health visiting pathway. This has been challenging during COVID19 for many teams. In order to fully meet the aims of the Equally Safe Strategy, I believe we need to implement an entire community response within healthcare, it's why GBV nurses are so important.
A specialist GBV nurse provides trauma informed assessment and care, early intervention and care coordination across multiple health services and partner agencies for any individual over the age of 12 affected by any form of domestic abuse or sexual violence. We know that around one third of sexual violence survivors will develop symptoms of PTSD, with some developing chronic mental and physical health problems as a result of the trauma. As symptoms of complex trauma responses tend to develop within the first few months after an incident of sexual violence, it's essential that specialist early intervention services are available to provide support and coordinate timely responses.
Risk management within this specialism involves strong community relationships with a variety of non-health partner agencies. In Scotland, each local council area has a Violence Against Women partnership and it is through these partnerships that GBV nurses also play a role in coordinating responses to reducing and responding to gender based violence in the local community. GBV nurses work alongside other public services such as police, local council, social work and third sector agencies like Women's Aid. We attend local multi-agency risk assessment conferences (MARAC) for high-level domestic abuse cases and coordinate information sharing and risk management for health.
In addition, specialist GBV nurses support the development of national pathways. We work at a strategic level to translate these pathways at a local level to develop local policy and contribute to staff development and training. The availability of a specialist nurse ultimately ensures that staff can seek expert advice and that they feel confident and knowledgeable about recognising and responding to abuse. This is key to developing a coordinated response with joined-up thinking across multiple services and is particularly important for traumatised people navigating complex systems.
GBV nurses provide vital early intervention and coordinate multi-level responses to ensure that local and national aims are met within their health boards however, there are currently very few nurses operating in these roles.
Meeting the aims of the Equally Safe Strategy will undoubtedly require investment. As a nation we must address the rising rates of gender based violence and subsequent inequalities in Scotland and beyond. Nurses are ideally placed, as the largest patient facing health profession, to lead and develop safety responses in their local communities. Gender based violence nurses, working in partnership with survivors and other agencies are making a difference already and are key voices leading change in this area.
Read more about the International Day for the Elimination of Violence against Women