Heather Innes
Specialist Midwife for Vulnerable Women and Families 
NHS Dumfries & Galloway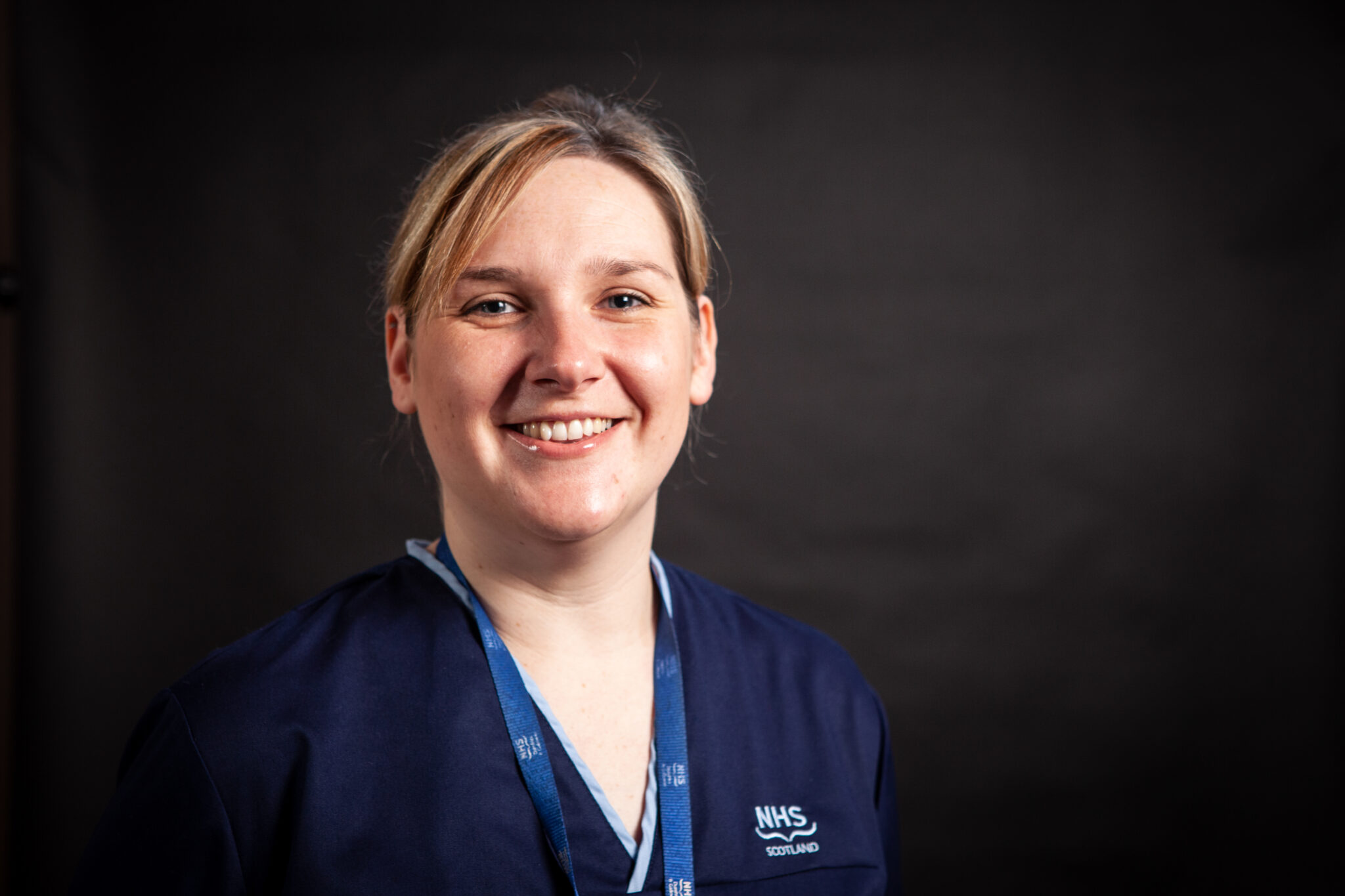 Heather began her career as a midwife in Peterborough. 
"I really honed my core skills during my first post as a community midwife. I was able to work with some extraordinary women who had faced significant adversity and I immediately found myself dedicated to tackling inequalities. Working in the community gave me an opportunity to get to know people in their home environment, which was so different from the hospital setting. I have always felt very privileged to be welcomed into people's lives no matter what their individual circumstance. Being autonomous in the community was an overwhelming responsibility but it felt exhilarating not to be bound by ward pressures and processes."  
"Working in the community enables connection with third sector colleagues, and I enjoyed using a combination of skills, working with others and signposting to support the women in my care and their families." 
She says that interpersonal skills are at the heart of her specialist midwifery role. 
"When interacting with women and their families It's important to me that women know me and what I'm about. Honestly, a lot of it is using humour as a common thread. The women in our care need to build trusting relationships. I find that if you show up as yourself it makes it easier for others to trust you, particularly if they are anxious or have had poor experiences of dealing with professionals in the past. In turn you're empowering the woman to take ownership of her own journey. Creating a trusting environment where if you are honest and explicit with her, then there is reassurance that you're not there to judge, but to support."  
Building a strong network of support is a key skill for Heather and the team when it comes to helping the women in their care. 
"For some, experiencing trauma can lead to finding a coping mechanism. This coping mechanism might have a positive impact on a person's wellbeing but on other occasions it may have the opposite effect.  Some people might turn to substance abuse, alcohol misuse, or other harmful behaviours. For others, trauma can lead to mental illness, or a fragile mental wellbeing, that can make it challenging to adapt to pregnancy and parenthood. '' 
"Part of what I aim to provide through our midwifery care is a pathway to build confidence and empower a woman's strengths. This includes ensuring the correct support is in place from the right people/agencies early on, and being open and honest about what our concerns might be and how we can support them with this to achieve a mutual goal. The additional pressure of looking after a new baby can strain what may be already fragile relationships or trigger 'unhealthy' coping mechanisms. Some issue's might be identified or can escalate during a pregnancy. It's about helping to put the resources in place to help tackle it and help a parent to be feel more assured and ready for the exciting but challenging time to come." 
"I really love working with other agencies. Supporting joined up working and making sure we have a strong network in place. Striving towards the same goal with the women at the centre of our care and advocating for the voice of the unborn." 
Women centred care is something especially important for Heather. She says that being frank means there is less room for miscommunication and misjudgement. 
"For me, the bottom line is empowerment. When the women reflect on their pregnancy, I want them to feel nurtured, supported, and I want them to feel able to bring about positive change in their own lives. I want them to know not just that they have a voice, but that their voice is being listened to." 
"They can often feel unheard because they might not have the confidence to speak out. It's important that we show belief in them even when they might not have the belief in themselves. Women can flourish when they feel they are in a place where they can and want to work with you, with the right support and care along the way. '' 
And focusing on boundaries also helps alleviate some of the strain on staff. 
"Of course, I need to be thoughtful about my own wellbeing. Using mindfulness and visualising a forcefield of light around me. It's important that my 'protection' is not a rigid barrier which inhibits my passion for my job but instead something light and bright that helps me to put my heart and soul into it without absorbing stress and it having a negative impact on my own wellbeing." 
"It can be hard to avoid taking on someone else's stress, especially when they might be dealing with a particularly challenging situation." Heather says. 
"As a manager, the onus for me has to be on staff wellbeing. I make sure to offer regular supervision and space for staff to check-in on any concerns they have. Sometimes these are 'emotional' check-ins, sometimes more reflective practice based, I feel they help everyone keep our mutual goal in mind. Nurturing the team and all the relationships within that team is a collective endeavour." 
As a Midwifery leader Heather reminds herself that she has a responsibility to nurture herself in order to support her team. 
''I do try to search out what tools I can use to better understand myself." 
"I'm a leader and that means I have a responsibility to constantly improve our service, perhaps push boundaries or challenge'' she says. "When the care we provide isn't benefiting the women and/or her baby I have a duty to reflect on that and seek to understand and improve."  
"I feel I used to be quite anxiety driven. Caring too much about things I couldn't necessarily control would freeze me and restrict me in being creative with the things I could possibly influence. When the team offload, they often cite the intensity of their experiences and the pressure they too feel. I attempt to offer a calm, positive and safe supportive space to try and alleviate those concerns." 
The Queen's Nurse programme has helped Heather to tackle her own insecurities whilst introducing her to a network of similar nurses/midwives – new relationships which she says are invaluable. 
"What the Queen's Nurse programme has given me is the support of other professionals. The fire inside the pit of your stomach just gets bigger and brighter now that I have likeminded peers with similar ambitions and passion for person centred care." 
"With pre-birth you're trying to predict future risk, harm and or neglect. You have to try and help the women mitigate for these potential worries without overwhelming them or her family. It can be a challenging balance. Delivering the best care requires respect and understanding so having the right buffers and resources to deal with your own worries is an absolute necessity." 
"Brene Brown says that when things are going well, we can become scared that that feeling is going to leave us. I feel much more confident following completion of the programme that I have built up resilience to trust myself both personally and professionally, but that doesn't stop me from questioning how long will it last? Hopefully with the support of my peers from the programme, my colleagues, and my managers this feeling will continue to grow" 
"Appreciating successes, however small, also keeps me motivated to want to do more. My passion has always been evident but working with others, advising, supporting and leading feels natural. I would like to think people would remember me as 'keeping it raw and keeping it real' empowering women's potential with a goal of keeping them and their babies safe."