We find ourselves in a world that feels familiar yet completely alien all at once. For the first time in our professional lives, we are facing something that is completely outside of our experience and control. It is overwhelming and frightening and at the same time we know that society is depending on all of us who work in health and care.
Nurses and midwives are the biggest group within Scotland's health and care workforce, a diverse and highly skilled group of professionals. Staff are being redeployed across services and many are working out of their fields of expertise. Nurses are reconnecting with skills they have not used for a while, such as health visitors supporting district nursing teams, others are learning new skills like non-invasive ventilation. Nurses are pulling together with colleagues across sectors, stepping up and being flexible.
And we are doing it together, the sense of shared endeavour and connection is strong. Last night, Queen's Nurses from across Scotland took up the appeal from the Church of Scotland to the nation to light a candle as an expression of solidarity and hope. We are united in our commitment to the health and wellbeing of Scotland's people.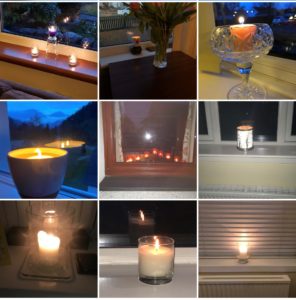 For each of us, our invitation is to step into leadership, in our homes, with our teams and in our neighbourhoods. In order to be there for other people, we need to be there for ourselves. Please be just as serious about compassion to yourselves as you are to others. Self-care is not an optional extra right now. There is a range of excellent resources online to support us as we take care of our mental health; we have been bringing some of the best together on the QNIS website
Please share with us any that you have found helpful. If there is anything that you feel we could be doing in the coming weeks to support you, please let us know.
On behalf of the staff and trustees of QNIS.
Clare Cable