Open letter from Prof Clare Cable, Chief Executive and Nurse Director, and Sir Paul Grice, Chair of Council, Queen's Nursing Institute Scotland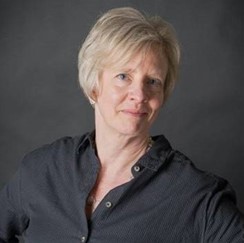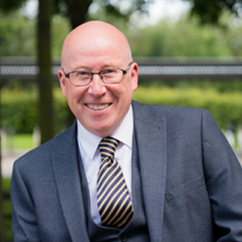 Everyone wants a robust recovery from the ravages of COVID-19 but this aspiration will not be fully realised unless, and until, investment in community nursing becomes a priority.
From day one of this global pandemic, Scotland's 15,000 community nurses have been expertly and compassionately caring for people of every age and circumstance in every urban neighbourhood and rural area across the country.
Throughout the pandemic, advanced nurse practitioners and specialist nurses were triaging people at community COVID-19 assessment centres determining whether they need admission or care at home. District nurses, community midwives, health visitors and community mental health nurses were, and remain, present in individual and family lives despite overwhelming demand, deployment to other services and challenges with resources and equipment.
Community nurses have been on the front line of the pandemic, routinely in danger of exposure while delivering expert healthcare to some of society's most vulnerable across a range of settings including in care homes, a patient's own home, in general practice surgeries, in prisons, schools and hospices. They helped ensure the shielded among us were still cared about and cared for and their expert care has kept many people out of hospital.
New mothers still need visiting; children still need safeguarding; those feeling isolated or experiencing mental health crises still need support, and the frail elderly still need ongoing care. No-one's pre-pandemic needs magically disappeared, and new ones unrelated to COVID-19 kept appearing and requiring nursing intervention. Community nurses, along with their colleagues, adapted the way they practiced ensuring their patients received care in the most appropriate, safest way possible.
Community nurses also play a major public health role by being known and trusted health professionals, explaining and reinforcing ever-changing prevention messages.
They are at the core of our vaccination success.  
Lifting COVID-19 restrictions will increase the demands upon community nursing as the huge backlog of postponed or scaled back healthcare needs is addressed, with community nurses also called upon to help those recovering from COVID-19.
Moreover, attaining a desirable new normal will partly depend on community nurses supporting educational and economic recovery. These range from school nurses who can play crucial roles in pupils' lives to nurses working in the justice system or in homelessness services who are able to assist those whose physical and mental health declined during lockdown.
So, what can the Scottish Parliament, Scottish Government and other public bodies do to support them? As a Scottish charity promoting excellence in community nursing for the past 132 years, the Queen's Nursing Institute Scotland (QNIS) has been running a development programme since 2017 for community nurse leaders and there are now 110 Queen's Nurses working in communities across Scotland. We also fund practice development through our Catalysts for Change programme, a partnership with The National Lottery Community Fund, providing funding and support to community nurses to deliver projects tackling health inequalities.
QNIS wholeheartedly endorses the World Health Organisation (WHO) State of the World's Nursing 2020 report that calls for major new investments in nursing education, jobs and leadership. They – and we – want community nurses to have a far greater role in creating and implementing health and social care policies and practices.
Members of the Scottish Parliament can show their support for nursing in Scotland's communities in four key ways, by helping to:
Develop robust community care networks that link health and social care.
Target research into primary prevention to help avoid lifelong conditions.
Invest in the future of nurse leadership through innovative nurse education programmes.
Report on advances in community nursing, inviting nurses to collect, analyse and present data.
As a small independent charity, QNIS will continue championing, equipping, and connecting community nurses. Together we can take strides to implement the recommendations of the State of the World's Nursing report.
We have an opportunity to build on our considerable strengths and become a world leader in community nursing. Leadership will not happen automatically or by accident. So, Scotland must make an intentional, wholehearted choice to fully support community nurses.