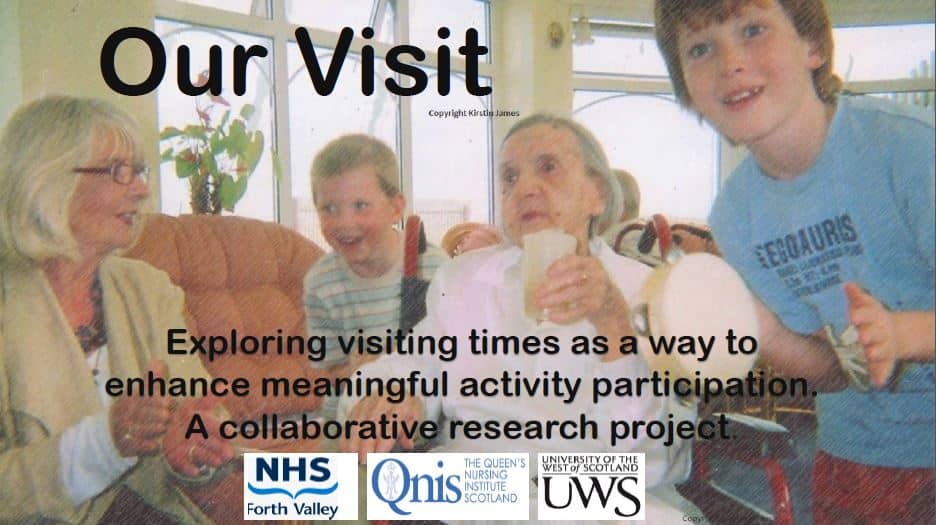 Project
This project has now been completed, and the final project report is now available. For an introduction to the project from the preliminary stages, see below.
This project seeks to improve the participation of older people with dementia and their care givers in activities during visiting time in a community hospital setting.  Meaningful participation in activity creates improved conditions where people with dementia will be able to improve their health and wellbeing.
The project, based in NHS Forth Valley, will involve facilitated focus groups to develop visiting time activities. Membership of these groups will include community nurses and informal carers recruited from staff and visitors to community dementia wards.  The lead nurses will work closely with colleagues from the University of the West of Scotland and the Community Hospital Carers' Group.
With the opportunity to take part in activity during visiting times, people with dementia could see improved outcomes following hospital stays, ensuring they return home in the best health.  This can also reduce future care needs, benefitting everyone, particularly their carer.
It is hoped that the findings from this project will be used to test similar activity based interventions on a larger scale, not necessarily confined to the community hospital environment.