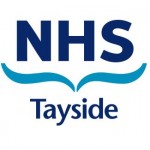 Project
This project has now been completed, and the final project report is now available. For an introduction to the project from the preliminary stages, see below.
This project will develop and test the role of a Peer support worker in the delivery of community mental health services.  The Peer worker will support those most excluded; people with severe and enduring mental health problems to engage in physical activity, for example by leading walks.
This will allow participants to not only improve their physical wellbeing, but also to encourage interaction and engagement with others and the community.  The empathy and understanding of a Peer role is designed to foster trust, equality and reciprocity, and encourage the individuals to exercise choice and control.
Importantly, the role provides an employment opportunity for an individual who will receive support, supervision, training and experience.   It is hoped that throughout the project, the team will be able to support, train and recruit ex-service users as volunteers to support the Peer worker by leading walks.
The project is based in Perth, and will develop links between the Peer support worker within the NHS and the local authority and voluntary sector.